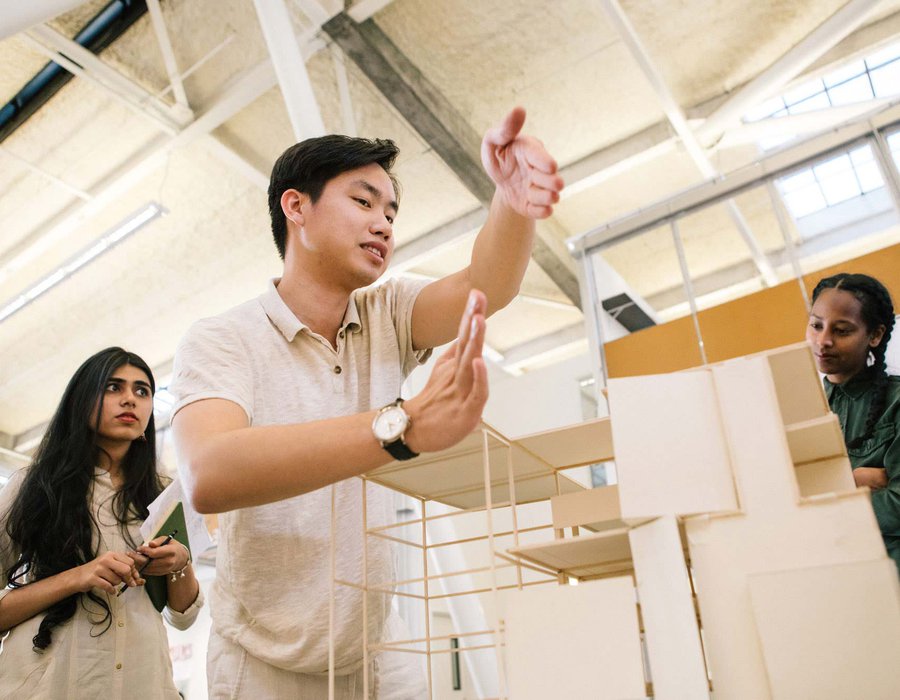 MArch

Master of Architecture
Create architecture that harnesses material experimentation and technological innovation to transform the world.
The Master's in Architecture (MArch) champions innovation and experimentation in architectural design. We're a three-year, NAAB-accredited professional degree program with STEM designation. Uniquely focused on digital craft, urban research and activism, ecological engagement, full-scale fabrication, and experimental history, the MArch program prepares you to connect advanced architectural design with professional practice. With opportunities to work across disciplines—such as interaction design, interior design, and sculpture—you'll lead conversations and develop solutions around the world's most pressing issues.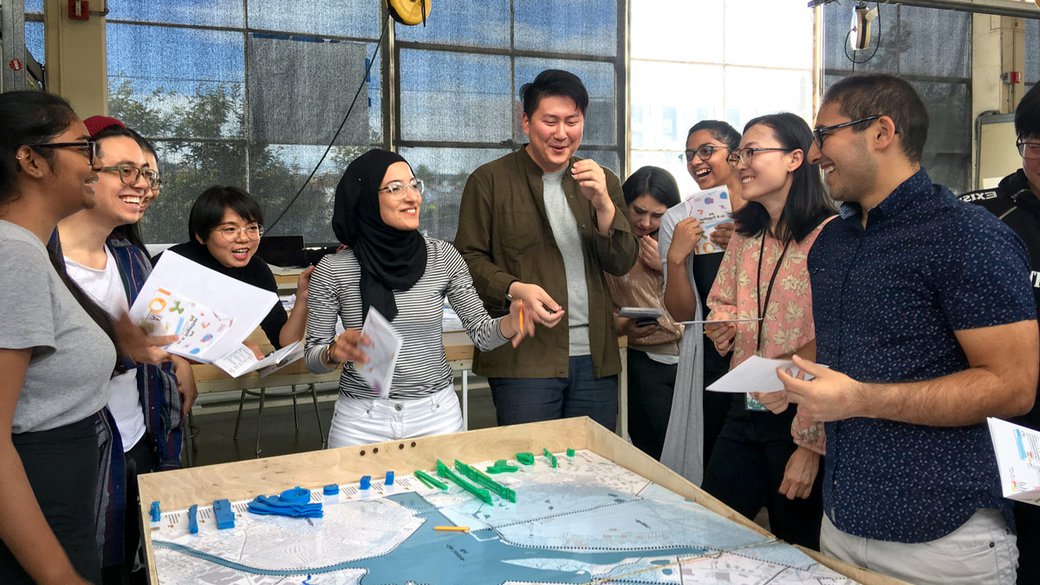 Immerse yourself in a progressive urban laboratory
Building on the San Francisco Bay Area's legacy of social and environmental justice, we investigate collective living, ecological resilience, contemporary aesthetics, and the politics that shape our spaces and cities. Innovative architecture and design firms, set in a rapidly transforming urban setting, will motivate you to challenge conventions and push disciplinary boundaries in your own work. Our position within a top art and design college gives you direct access to intellectuals, researchers, and diverse practitioners who continuously expand the way we build and experience digital and physical landscapes.
Student work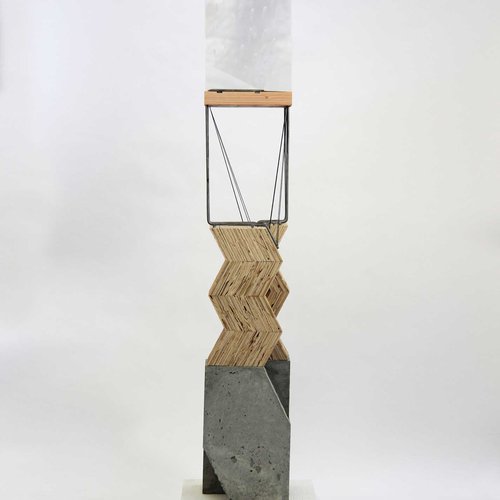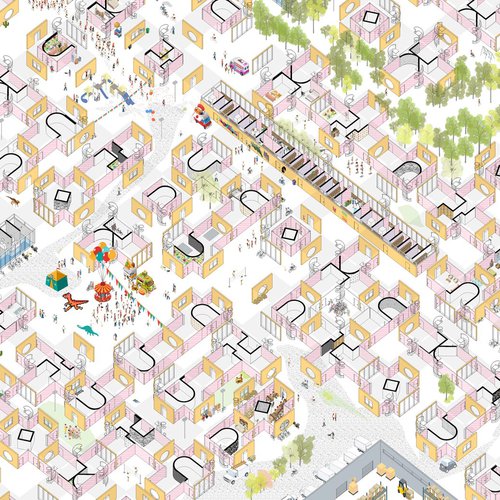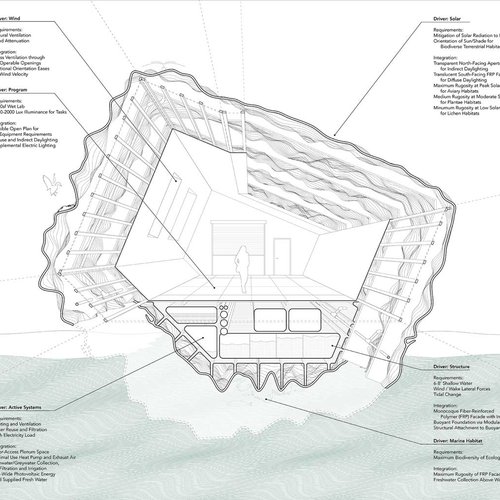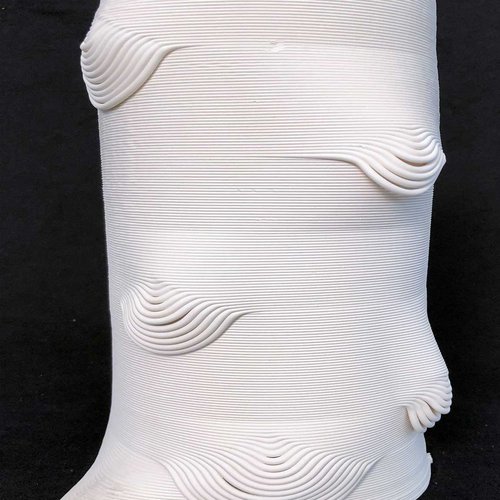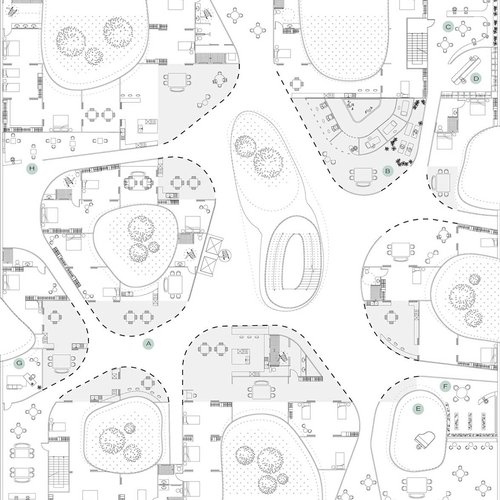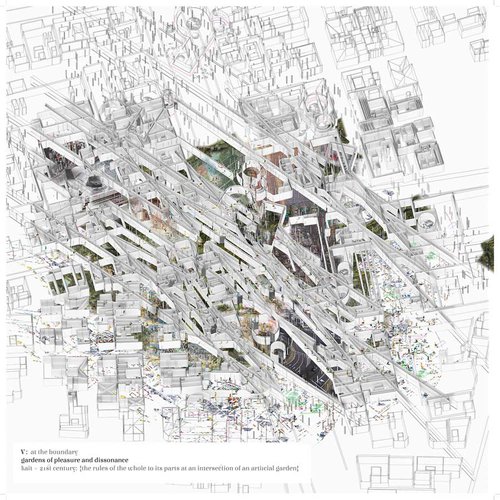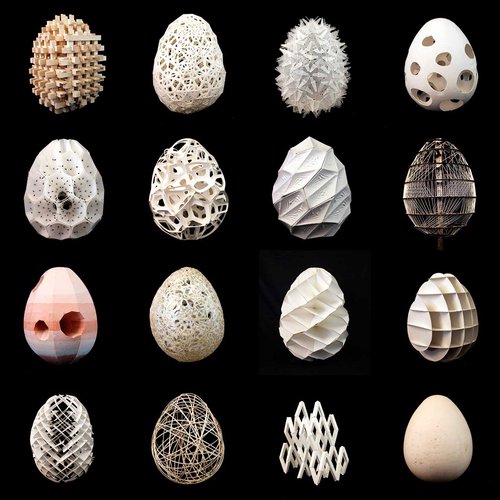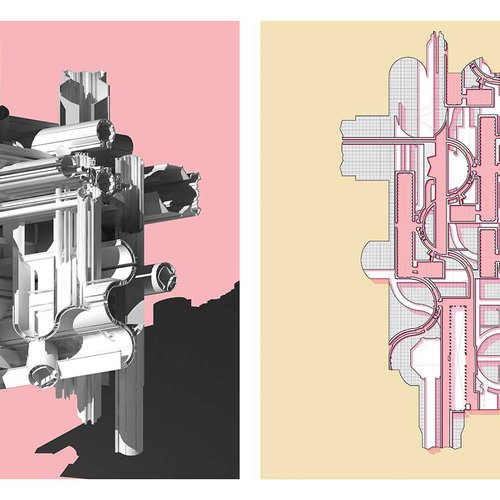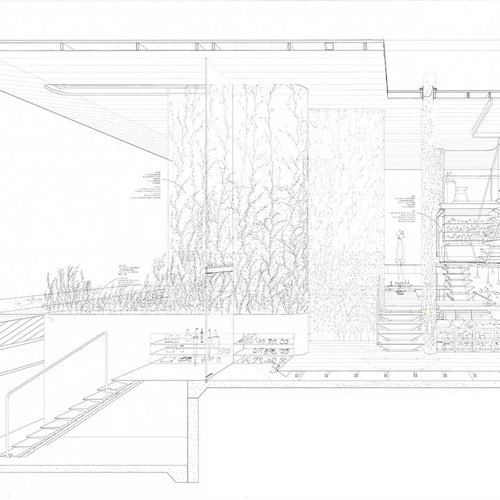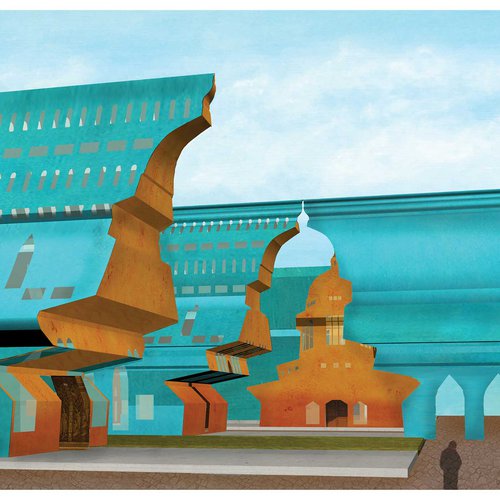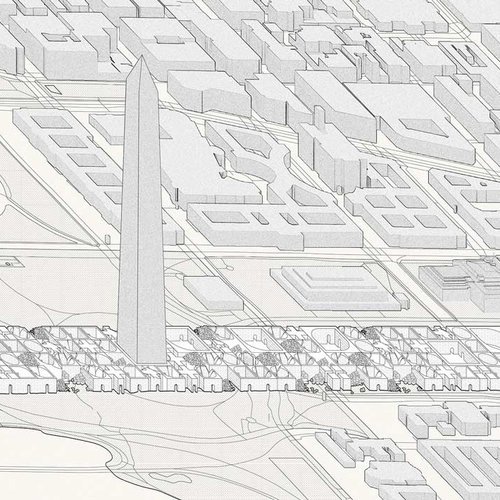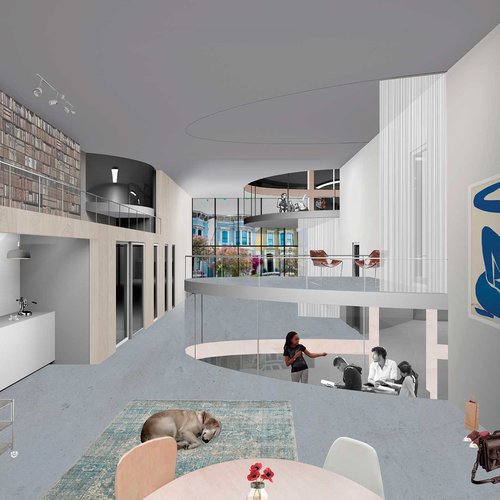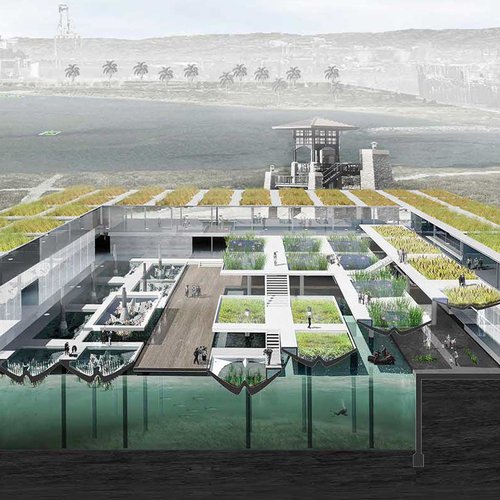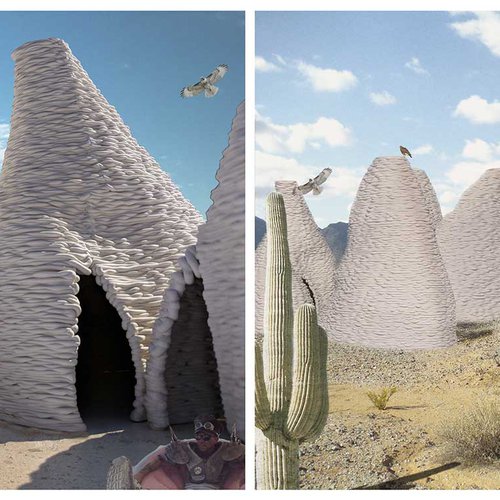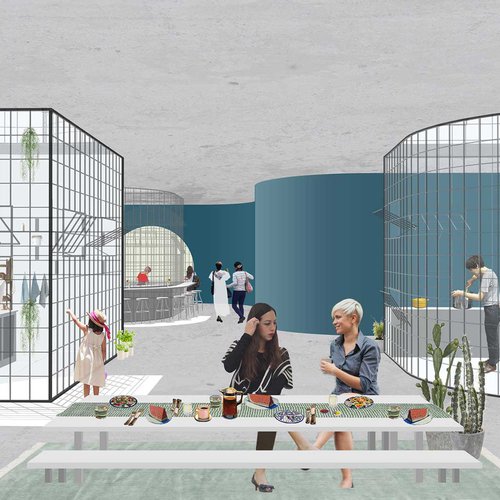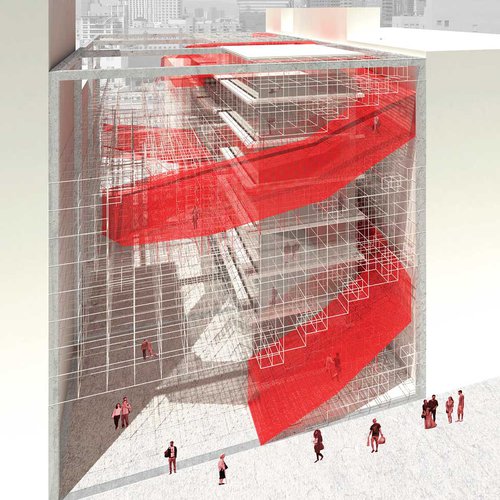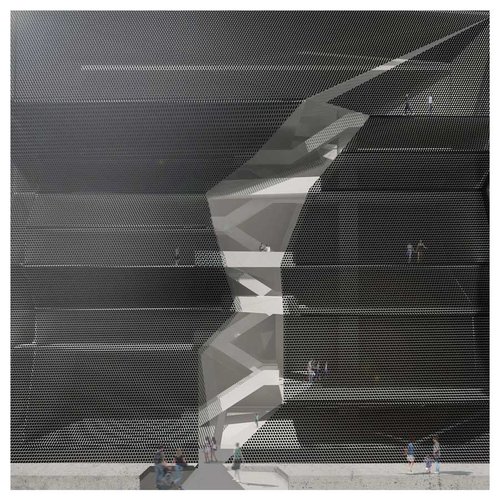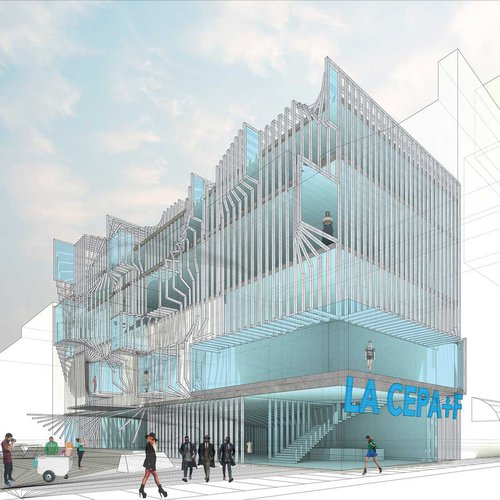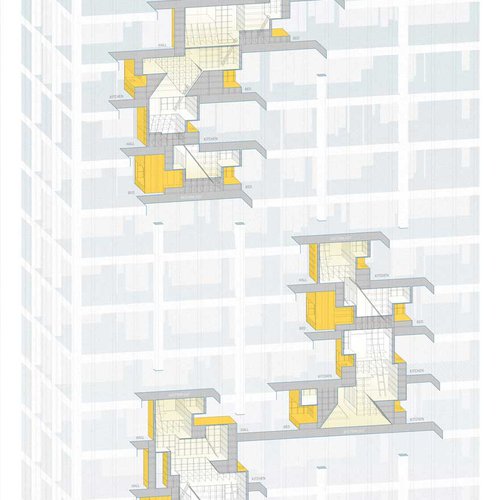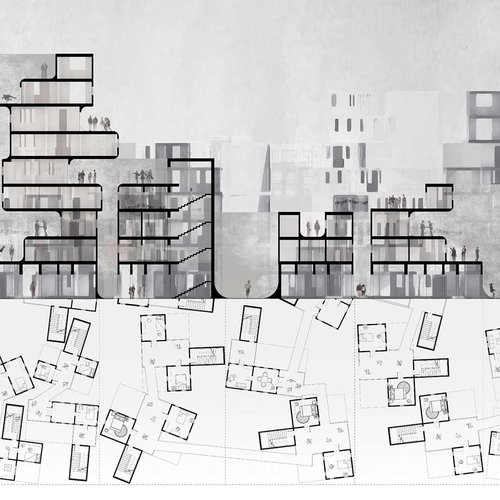 At the heart of our curriculum is the studio, where you'll leverage design methodologies that synthesize diverse issues, integrate emerging technology, and respond to contemporary culture. We use design as a form of research, and we use material to merge conceptual, historical, and physical contexts to both imagine possible futures and transform the present. You'll create immersive environments; envision alternative urban forms; build robots that can dig, draw, and print; and prototype parklets and pavilions for local communities. Hands-on studios are pioneered by our core faculty, who weave public programming, industry partnerships, and exhibitions into the learning experience.
Collaborate in cross-disciplinary research
We believe that architects can imagine alternative futures, and we translate this belief into direct action through research and project-based platforms offered by our five research labs: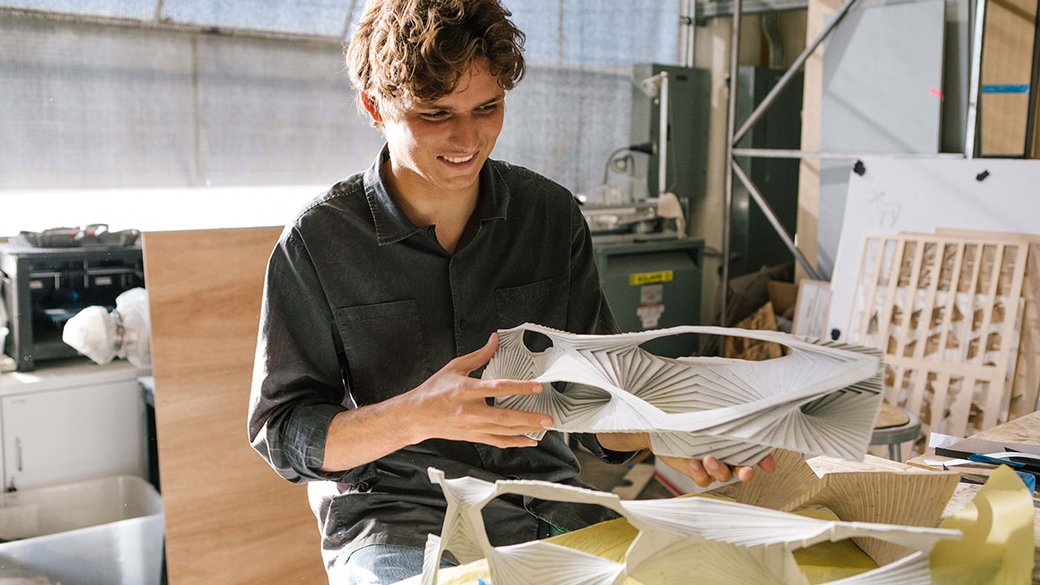 The Digital Craft Lab features experimental making through emerging technologies. Advanced computation, robotics, responsive environments, and rapid prototyping are motivations to reconsider how architecture is produced.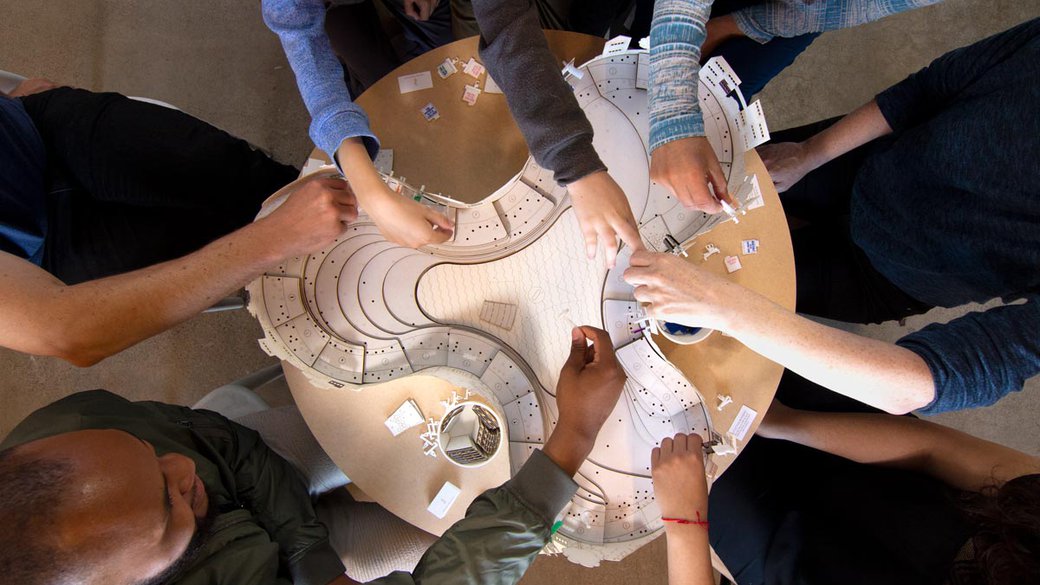 The Urban Works Agency responds to the politics of the contemporary city. Equity, ecological vitality, and economic resilience are reimagined through urban and territory scaled analysis, narratives, and arguments.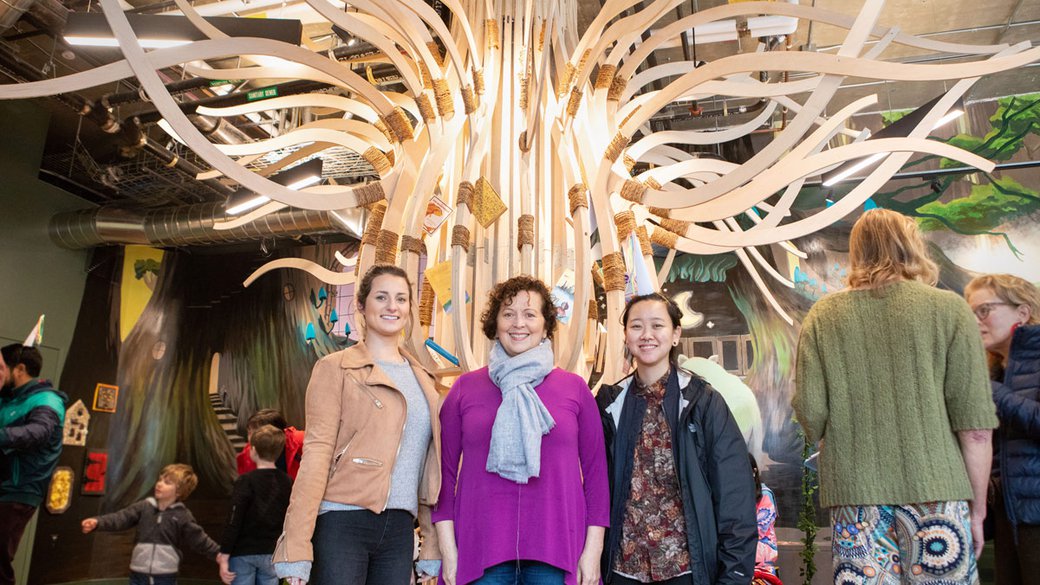 The BuildLab is a setting to participate in the hands-on development of full scale structures, bringing fabrication, project management, and realization skills directly into the hands of designers.
The Experimental History Project works to preserve and present the immaterial aspects of architectural heritage through the reconstruction of environments, immersive augmented reality, and cutting-edge conservation techniques.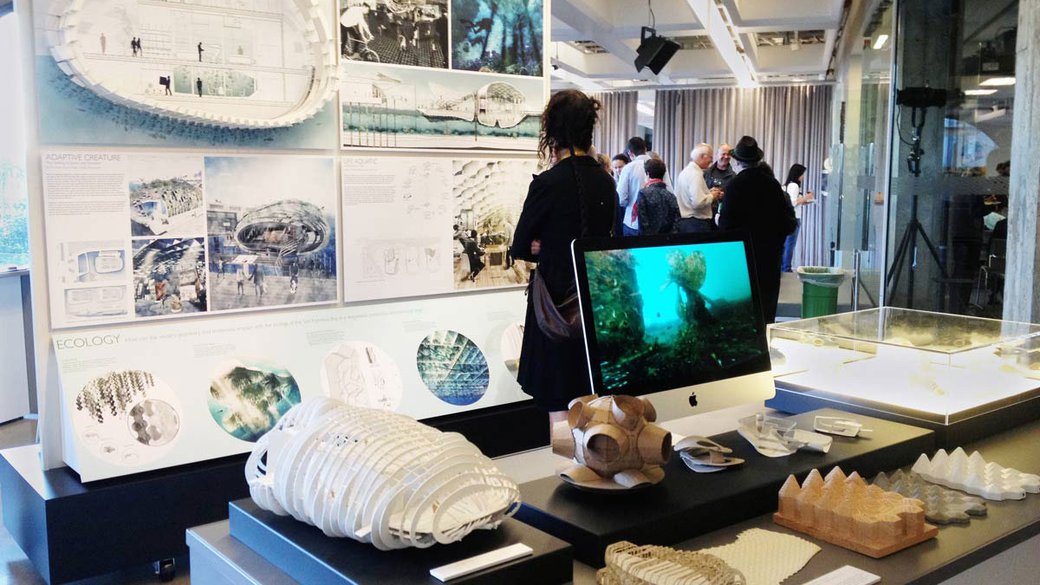 The Architectural Ecologies Lab serves as a platform for collaborative research between designers, scientists, and manufacturers. This interdisciplinary setting provides the tools to address ecological challenges like sea level rise, habitat restoration, and climate change.
Summer studios and study-abroad courses
Each summer, architecture students have the opportunity to study abroad. Recent courses have focused on the reimagining of urban sites and extra-large buildings in Berlin and the architectural experimentation of domestic spaces in Tokyo.
The MArch program also hosts the 333 Summer Studio, which invites outside practitioners, professors, and theorists to work with students at CCA for three weeks in an intensive environment. Recent guests have included Studio Gang, SO-IL, and Peggy Deamer.
Your tools for material experimentation
KUKA robotic arm in the Digital Craft Lab
3D printers in the Hybrid Lab
Digital preservation tools
Lathes, grinders, and sanders
Milling machines
CNC routers and laser cutters
Our high-profile, dedicated faculty believe that architecture and interior design are critical cultural practices. They research and write about a range of topics and experiment with alternative materials and processes. Their primary pedagogical tools—hands-on lab work and research—guide students throughout studio and seminar investigations, from experiments in collective living to the construction of ecologically resilient structures.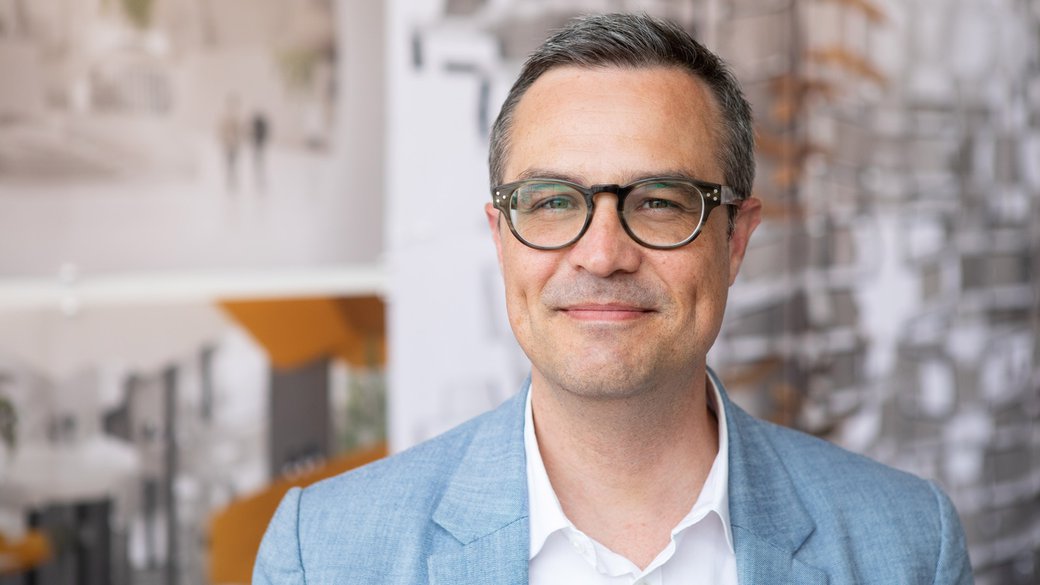 Chair Brian Price is principal of a San Francisco-based design practice that works to reclaim architecture's relevance. Founded in 2012, Price Studio focuses on built and speculative architecture, publications and conferences, and the many ways architecture can engage culture through ambiguous, irresolute, and suggestive space. Price Studio has designed numerous award-winning projects for a range of clients, including Google and the Museum of Modern Art in New York.
Associate Chair Jason Anderson is founder and principal of studioAnomalous (sA), a spatial design studio that investigates the overlap of architecture and video game engines. sA asks how these emerging toolsets can inform the design process and offer new conditions of experience, interrelation, and simultaneity. They explore augmented, virtual, and mixed reality on larger projects, while producing freestanding applications for clients in art, architecture, entertainment, and finance.
Your studio work is supported by a coordinated sequence of courses in design media, history and theory, building technology, and professional practice. You'll culminate your studies with a two-semester independent thesis project that interrogates the architectural discipline through research and design. View sample courses.
The Master's in Architecture program has an impressive track record of alumni who launch award-winning design practices, work with international architecture offices, and lead the design of iconic civic buildings. With both pragmatic skills and the ability to broadly speculate, they find opportunities to practice architecture at many scales, in locations throughout the world. Many stay in the Bay Area, working for technology companies like Google and Airbnb, while others take their knowledge back home as leaders in the profession.
Potential career paths
Licensed architect in a small-scale regional practice
Licensed architect in a large-scale global practice
Urban designer for planning and policy of urban development
Landscape architect in ecological and living systems integration
Design strategist
Fabricator (digital and analog methods)
Educator
The Master's in Architecture is designated for those who have earned a bachelor's degree in another field or have started their architectural studies at the undergraduate level. Advanced standing may be granted to accepted students who have previous education in the field. Overall, placement is based on the strength of your portfolio and transcripts.
Application fundamentals
You'll need to submit three components that are common to all CCA graduate applications:
Resume/curriculum vitae
Two recommendation letters
Unofficial college transcripts
Additionally, you'll submit a portfolio and personal essay that are tailored to your specific master's program. After you submit all materials, you may be contacted for an online or on-campus interview with the graduate program manager or a faculty member.
MArch portfolio requirements
Your portfolio should demonstrate creative achievements and may provide links to relevant external websites, videos, or other materials. We'll review the portfolio on a computer, so please submit a maximum of 30 pages as a PDF file no larger than 10 MB. In addition to academic and professional work, you may also submit personal work.
If you have an architectural background, you should approach your submission as a design opportunity. You must highlight your potential in one or more of the following areas:
Design and spatial sensibility
Visual and material exploration
Synthetic/conceptual thinking
Candidates for an advanced standing in the MArch program must demonstrate clear evidence of their architectural education and skill level. Once your portfolio has been submitted via SlideRoom, no further changes can be made.
MArch personal essay requirements
In a personal essay of 500 to 1,000 words, you must describe what motivates you to pursue a degree in architecture and how this specifically relates to one or more of our program's strengths:
Integration of artistic, critical, and material approaches to architecture
Alternative models of fabrication and practice
Contemporary investigations of culture, media, technology, and their relationship to architectural production
Position within a multidisciplinary art and design school in the vibrant San Francisco Bay Area
Like the portfolio submission, your personal essay must be in PDF format.
Contact our program manager with questions