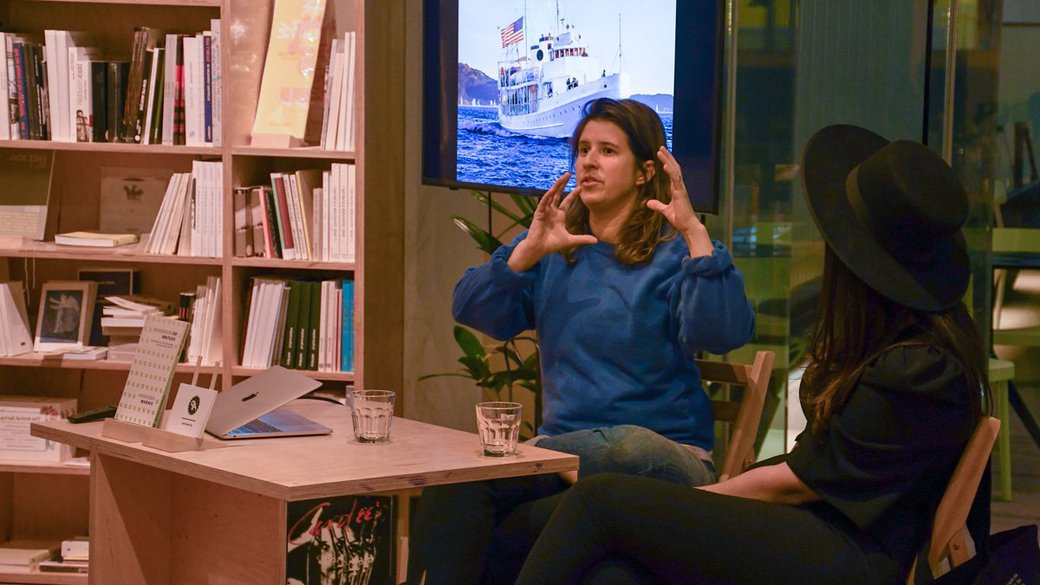 We publish with passion, rigor, and integrity
Art Practical builds community through contemporary visual arts discourse and cultural dialogue. As a platform, we embrace many forms of publishing—online, in print, and in person—to connect diverse regional voices and amplify underrepresented perspectives from the Bay Area and broader West Coast.
Art Practical is committed to educational partnerships and provides professional development, financial support, and mentorship to those coming next—because it will take more than us to make the art world we hope to see.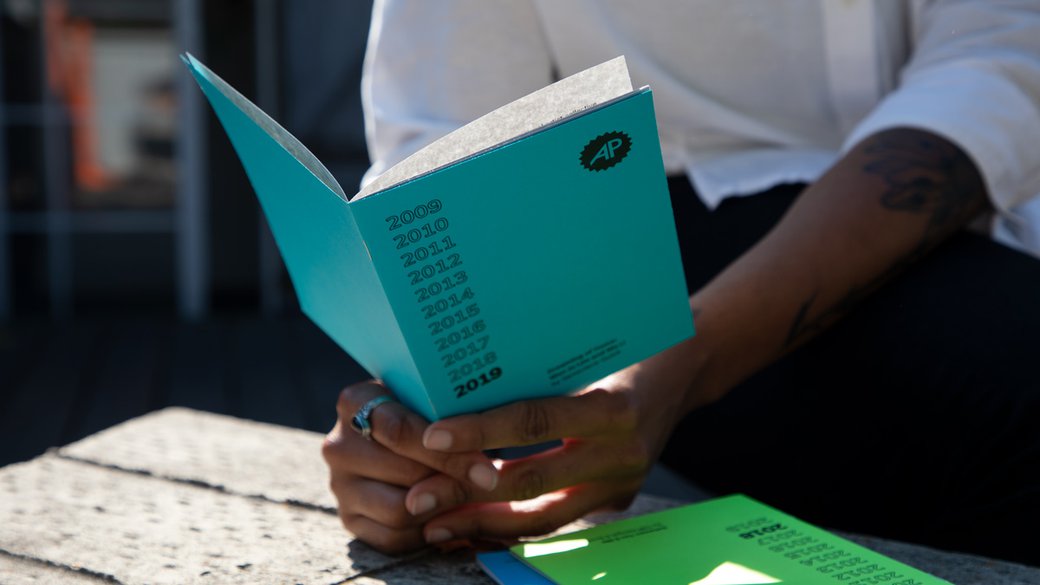 Our initiatives take many forms
Art Practical produces digital and print media about the visual arts. We publish thoughtful essays, short reviews, and interviews regularly in thematic issues. Our podcasts are hosted by important members of the Bay Area art community. We publish books and zines in print, including Anuradha Vikram's book Decolonizing Culture and the zine set There's No Place Like Home, which presents a decade's worth of writing on the notion of home for Bay Area cultural producers.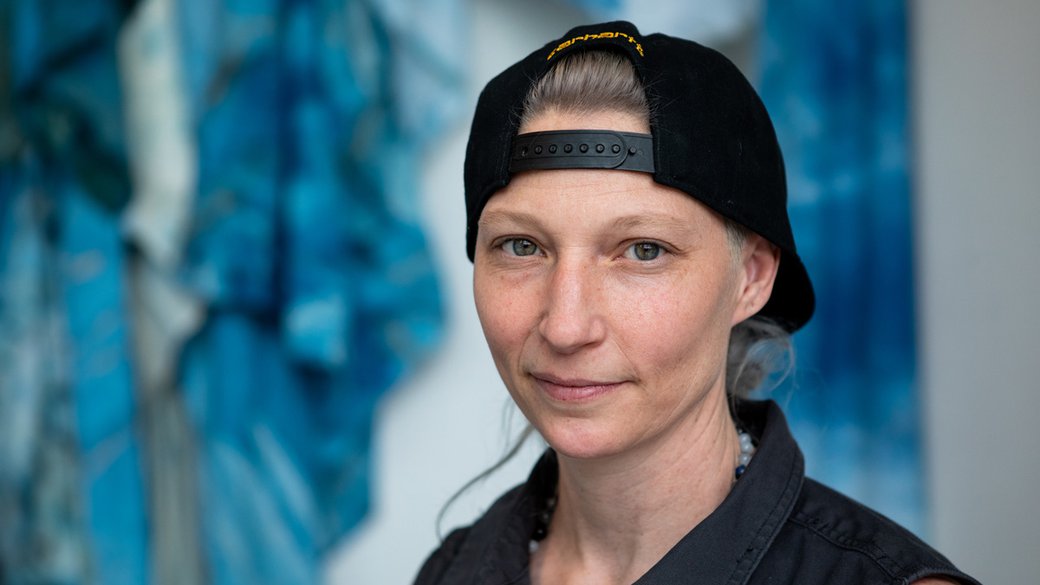 New Takes on emerging artists
New Takes is a column written by emerging writers on emerging artists as part of Art Practical's residency program. One resident is nominated from a pool of recent graduates from California College of the Arts, and holds the position for one year. Our 2019–2020 New Takes contributor and Art Practical resident is Maddie Klett (MA Curatorial Practice 2018).
Past Art Practical residents include tamara suarez porras (MFA Fine Arts and MA Visual and Critical Studies 2018), Kelly Kirkland, Sarah Hwang, and Audrey Molloy. Past New Takes contributors include Jamee Crusan (MFA Fine Art and MA Visual and Critical Studies 2017), Mailee Hung (MA Visual and Critical Studies 2016), Alia Al-Sabi (MA Curatorial Practice 2015), and A. Will Brown (MA Curatorial Practice 2012).
If you're a CCA student and would like to learn more about the New Takes column, please contact us at [email protected] with the subject line: NEW TAKES.
Living & Working
How does one survive and thrive as an artist in the San Francisco Bay Area? Living & Working is a multi-platform column focusing on the experiences and strategies from those who continue to live and work in the Bay Area. Through live events, videos, and essays, artists and cultural workers share the communities and spaces significant to their practice.
Living & Working: Tina Takemoto at the Center for Asian American Media
Filmmaker and CCA Dean of Humanities + Sciences, Tina Takemoto, gives us an intimate look of the Center for Asian American Media through their personal memories and encounters as an early filmmaker.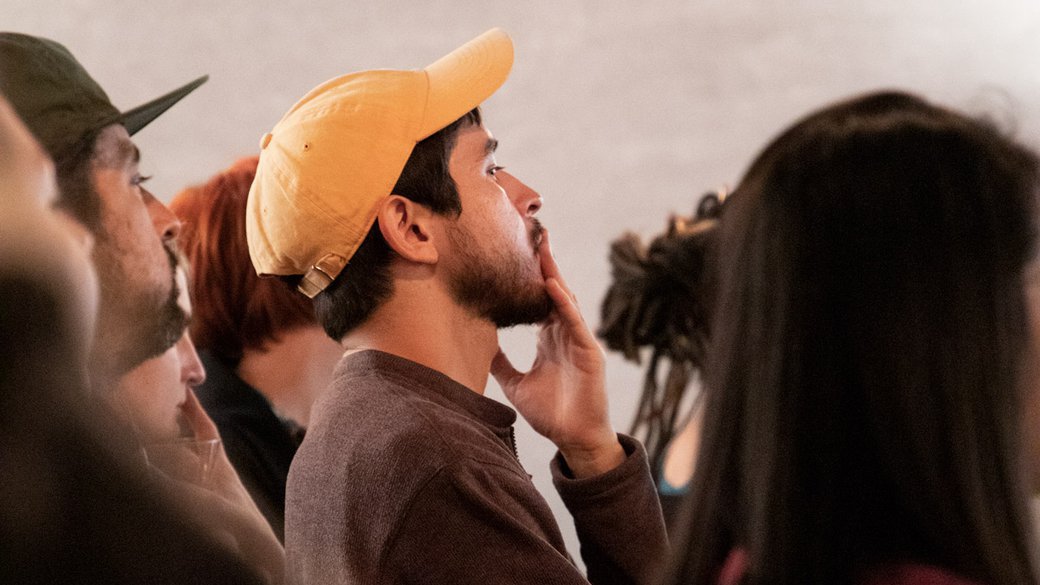 We publish emerging and established voices
There are numerous ways in which current students, alumni, and faculty can get involved with Art Practical: Apply for our semester-long work-study assistantship, contribute reviews, attend our programs, or donate to support our mission.