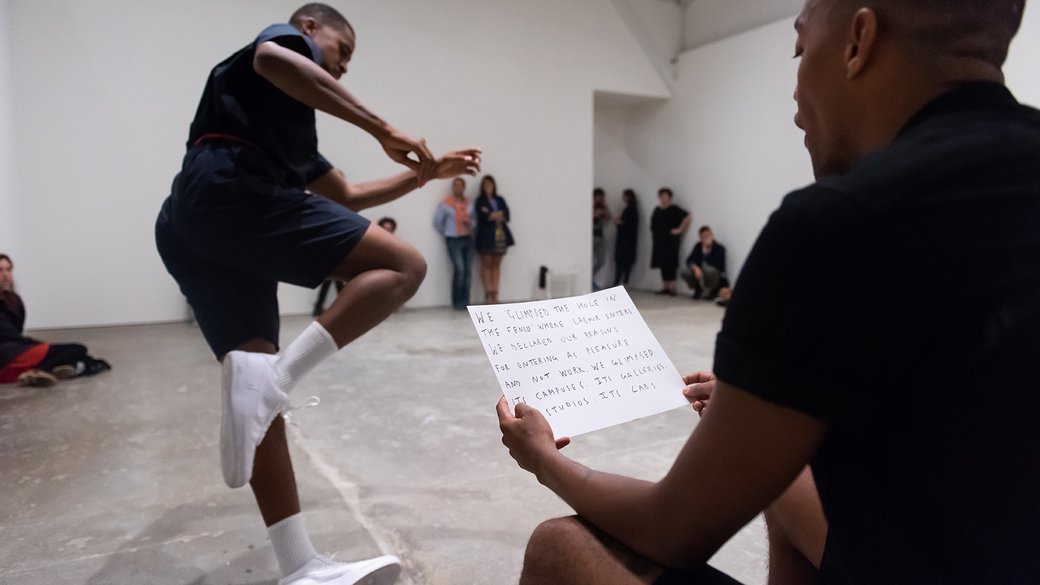 Due to CCA's ongoing response to the evolving COVID–19 outbreak, we have suspended events and exhibitions until further notice. This action follows recommendations by the San Francisco Department of Public Health and other health officials. Visit the CCA COVID–19 information page for updates.
For audiences across the Bay Area
We bring award-winning artists, designers, authors, scholars, and alumni to the Bay Area to engage and inspire audiences with lectures, performances, and workshops. Our exhibitions present voices of today and tomorrow. Attend gallery art shows and view new work by emerging student talent, internationally recognized faculty, and influential artists visiting from across the globe. All of CCA's public events and exhibitions are free and open to all.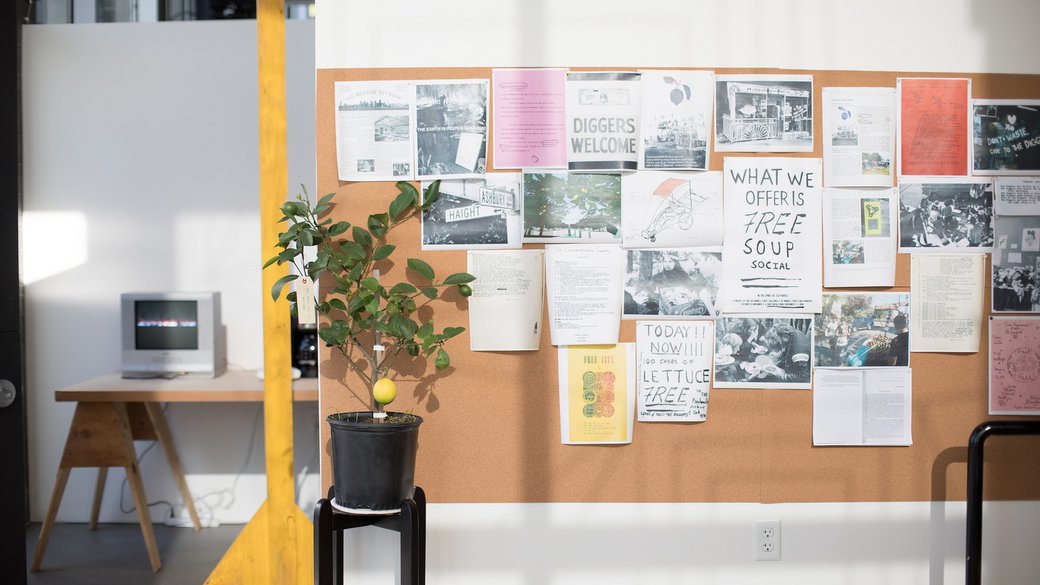 Watch the future of art and design unfold
Exhibitions at our San Francisco and Oakland campuses and the Wattis Institute for Contemporary Arts serve our community as sites of experimentation and investigation. With over 100 art shows mounted each year, visitors can enjoy an ever-changing array of work by students, faculty, staff, and visiting artists.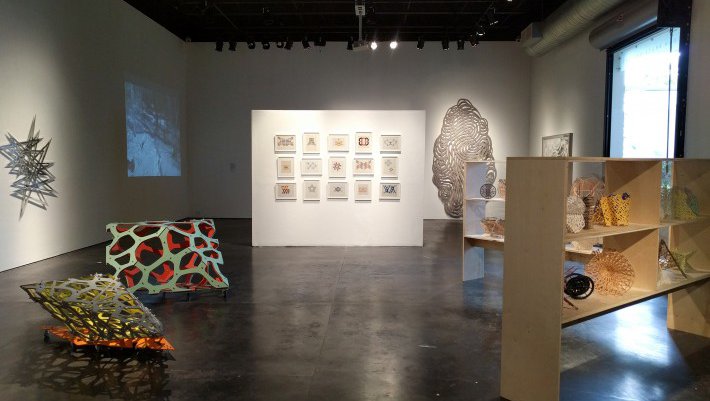 Show your work in a CCA gallery
Each campus gallery is an integral part of the CCA curriculum. By mounting exhibitions, students gain professional skills in curation, preparation, production, and documentation.
During their senior year, undergraduate fine arts students plan, promote, and install individual senior exhibitions, and graduating students from all programs are invited to create work for the annual Commencement Exhibition.
PLAySPACE is a graduate student–run gallery that provides the resources for student artists and curators to conceptualize and present long-term exhibitions, whereas the Project Space Takeover program offers more informal opportunities to share and develop works-in-progress, including performances, social practice projects, collaborations, readings, screenings, prototypes, and experiments.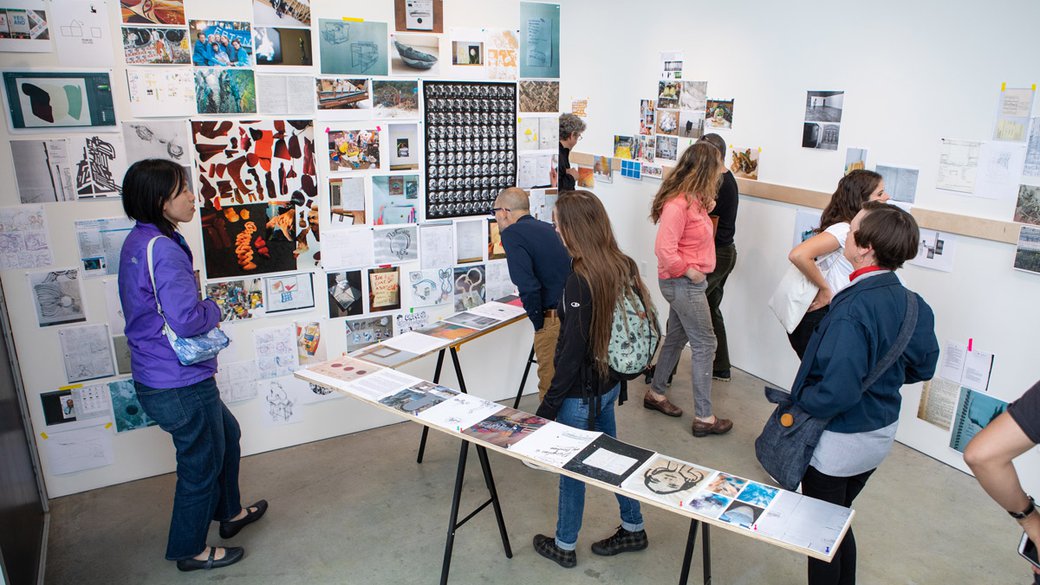 Hubbell Street Galleries
Located near the corner of Hubbell and 16th, four individual spaces comprise Hubbell Street Galleries. They're home to the CCA Exhibitions office, galleries showcasing work by CCA students and visiting artists, PLAySPACE graduate student gallery, and the Project Space for short-term experimental work.
Address
161, 151, 141, and 131 Hubbell Street
San Francisco, CA 94107 (map)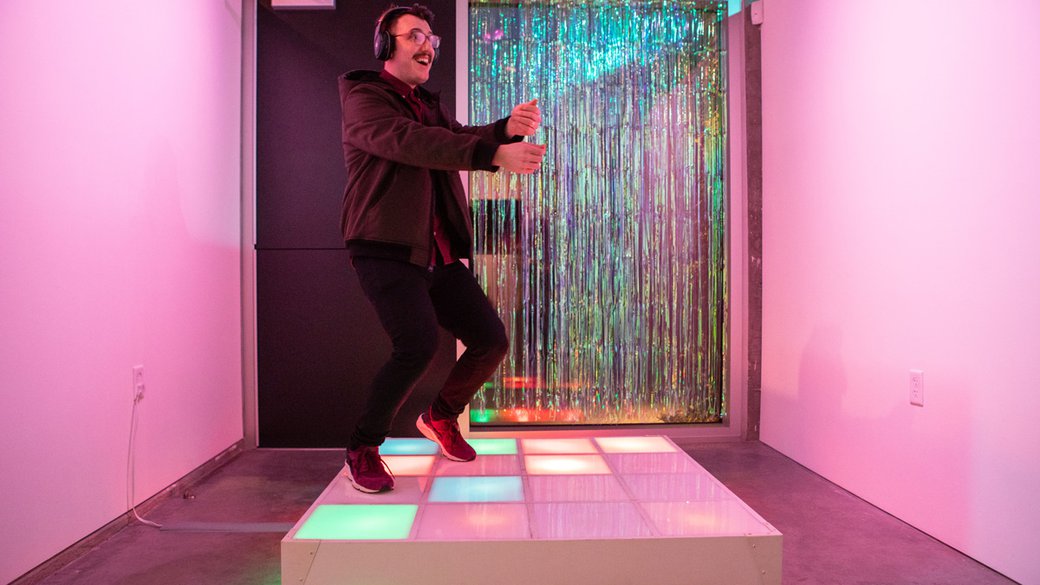 PLAySPACE Gallery
PLAySPACE, The Paulette Long and Shepard Pollack Art Community Experiment, is a graduate student–run exhibition program that provides the resources for student artists and curators to conceptualize and present programming oriented toward the academic community. PLAySPACE is operated by a team of current graduate students that receives an annual staffing stipend and operating budget to present exhibitions, programs, and more for the duration of their directorship.
Address
141 Hubbell Street
San Francisco, CA 94107 (map)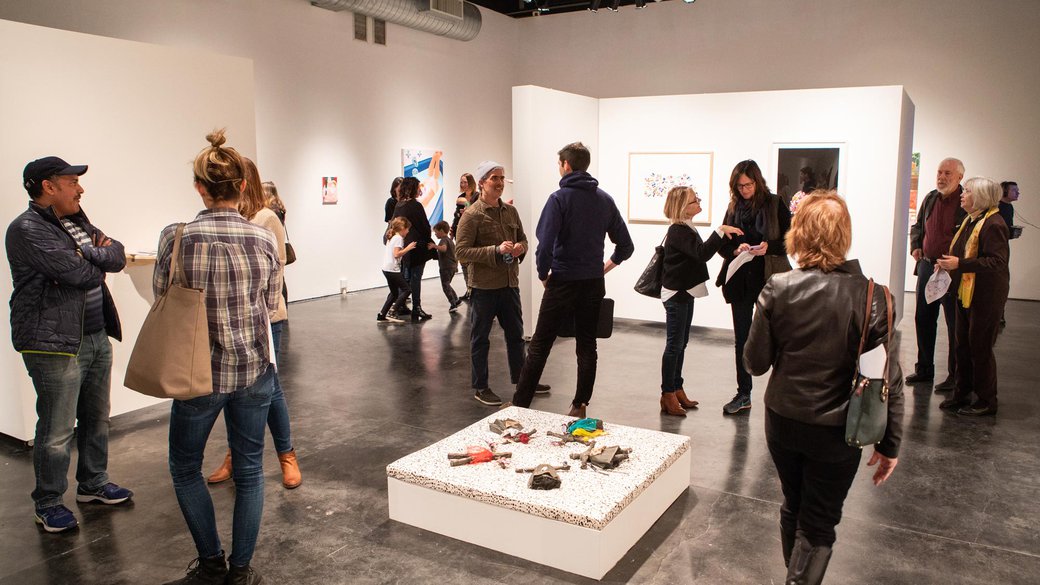 Oliver Art Center
The Oliver Art Center is an expansive exhibition space in the center of the Oakland campus. The gallery presents lively, rotating displays of contemporary painting, photography, printmaking, sculpture, and experimental work by both emerging and established artists.
Address
5212 Broadway Avenue
Oakland, CA 94618 (map)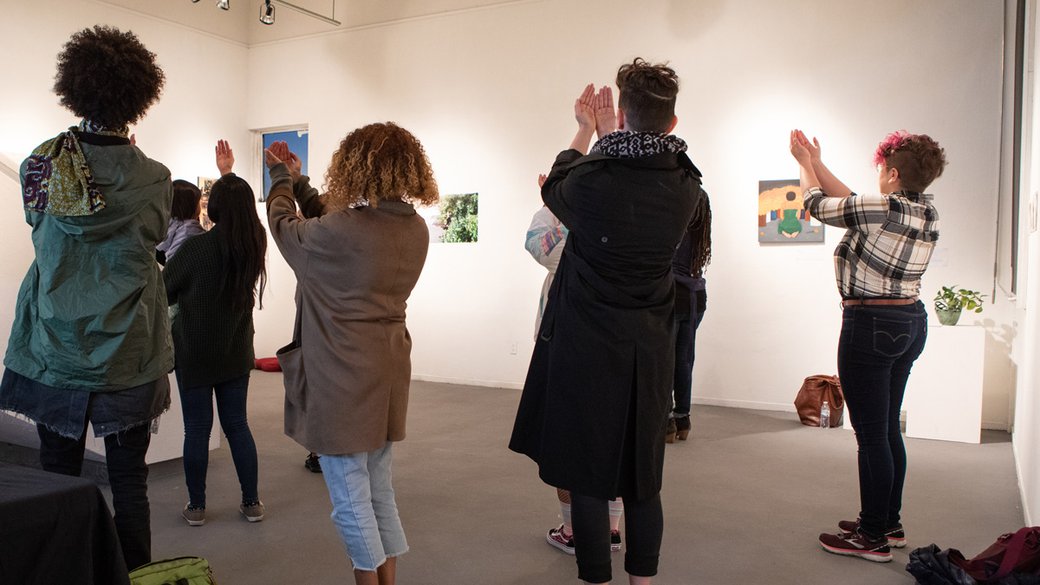 Isabelle Percy West Gallery
Isabelle Percy West Gallery is located on the mezzanine level of Nahl Hall on the Oakland campus. This intimate space typically features student work from across CCA's diverse programs.
Address
5212 Broadway Avenue
Oakland, CA 94618 (map)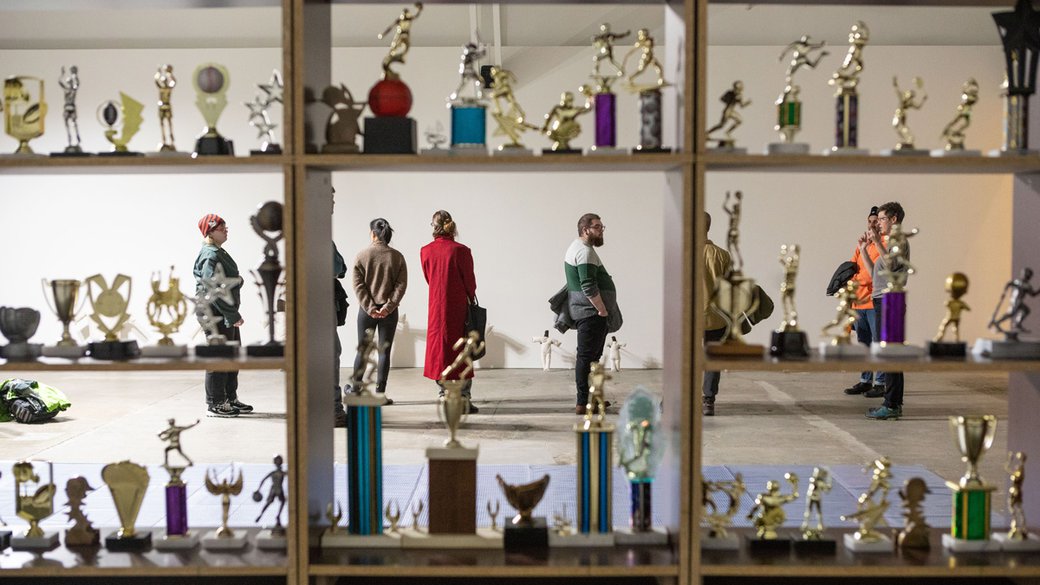 Wattis Institute for Contemporary Arts
Founded in 1998 at California College of the Arts in San Francisco and located a few blocks from its campus, Wattis Institute for Contemporary Arts is a nonprofit exhibition venue and research institute dedicated to contemporary art and ideas.
As an exhibition space, the Wattis commissions and shows new work by emerging and established artists from around the world. As a research institute, it dedicates an entire year to reflect on the work of a single artist, which informs a regular series of public programs and publications involving the field's most prominent artists and thinkers. The Wattis also hosts the annual Capp Street Artist-in-Residence, which is one of the earliest and longest-running artist-in-residence programs in the country.
Address
360 Kansas Street
San Francisco, CA 94103 (map)