This was supposed to be your moment. The tam and gown, the walk across the stage, the diploma, the photos with family, the parties with friends. Then the shutdowns came, the shelter-in-place orders, the cancellations. Sure, you had been training for surprises. You'd been learning how to navigate an unknowable future, practicing how to formulate creative solutions in the face of mounting challenges.
But this? This was sudden and unexpected. This was heartbreaking. You went home and prepared to close out your CCA journey with a click, instead of a cheer.
Then you remembered: Throughout your time in the Bay Area, the tenor of our world's cultural conversations has shifted almost constantly. You'd already carried the weight of chaos and faced solving it head and heart first. So you decided this was a pause. Not an end.
You looked around and found ways to give your gifts to those who needed you most. You held one another from a distance. You made space for each other to rage, to laugh, to grieve. You gave your all, despite all that you'd lost. Through your resilience, you proved that it's still your moment, and you will rise to any challenge again and again. We are in awe of you.
The pandemic may have changed everything, but it couldn't change this:
You are the CCA Class of 2020.
And you are extraordinary.
We may be physically distanced, but the CCA community is more united than ever by our belief in the potential of art and design—and by our belief in one another.
Students, alumni, faculty, and staff gathered from around the world to record video messages and write well wishes for the Class of 2020. Our intention is not to replace what was lost in a postponed commencement ceremony, but to shout, "You did it!" as loud as virtually possible. (And, as soon as humanly possible, we hope to say it all to you again in person.)
NOTE: As we collectively cheer your graduation online through videos and letters, the celebration continues! Your commemorative booklet, new alumni gift, and diploma will be mailed to you over the course of the summer.
Celebrating 358 undergraduate and 181 graduate students
Graduation marks the culmination of hard work, persistence, drive, and dedication each student showed in order to earn their CCA degree and prepare for a lifetime of creative achievement.
In keeping with the college's legacy and values, the class of 2020 is a diverse, talented, and passionate group. But, unlike anything we've seen before, these students experienced a close to their college careers that was completely unexpected, finishing their final coursework, making thesis presentations, and saying goodbye to their classmates and professors through a computer screen.
The kindness and resilience, thoughtfulness and resourcefulness, that these students brought to handling such a difficult situation will inspire the rest of us for many years to come.
Class of 2020 by the numbers
Youngest graduate: 20 years old
Oldest graduate: 56 years old
Countries represented: 30
U.S. states represented: 19
First-generation college students: 29%
As artists, writers, designers, architects—creative individuals coming out of this shared experience—the Class of 2020 will transform the world in a way that no other class could."
Memories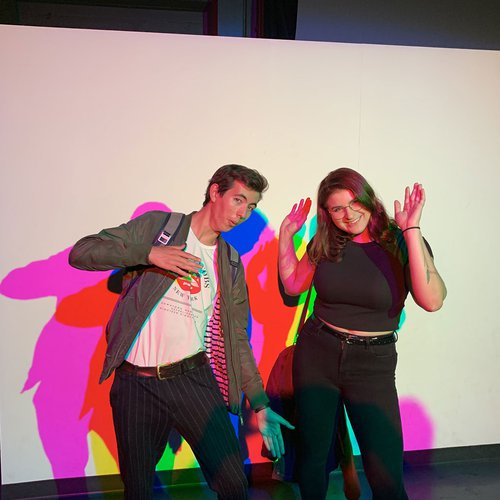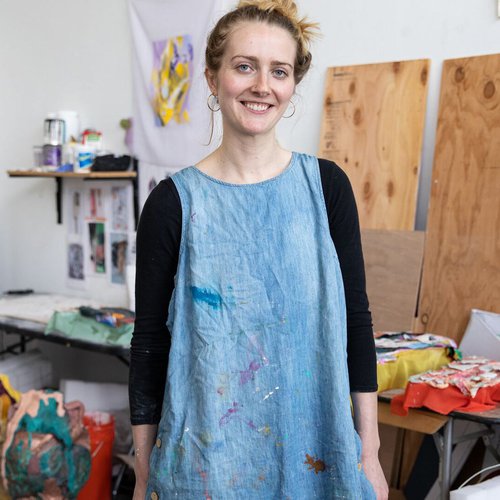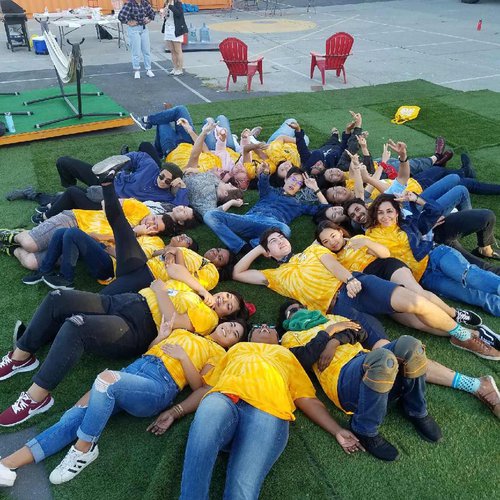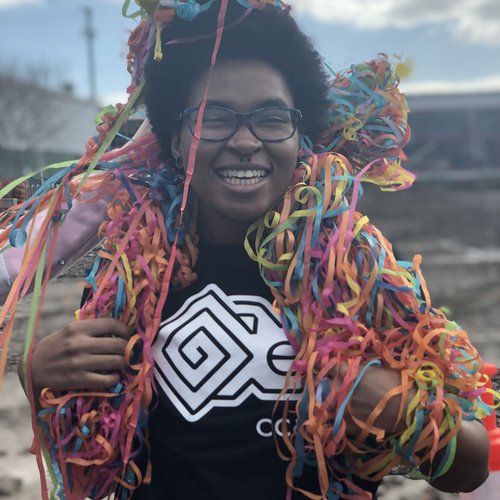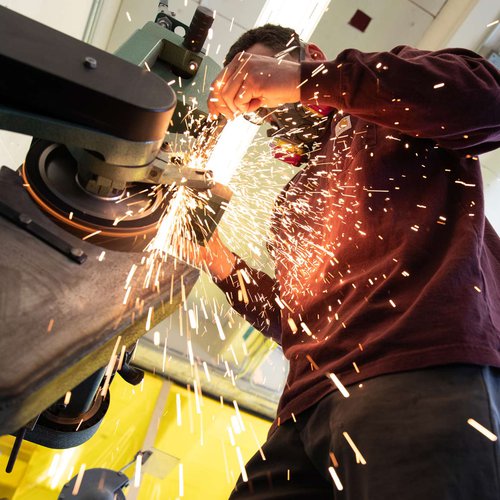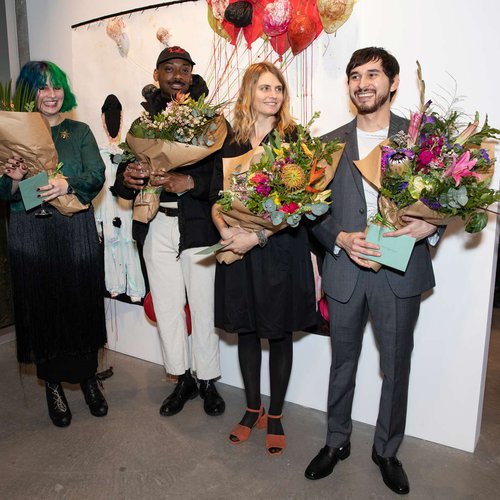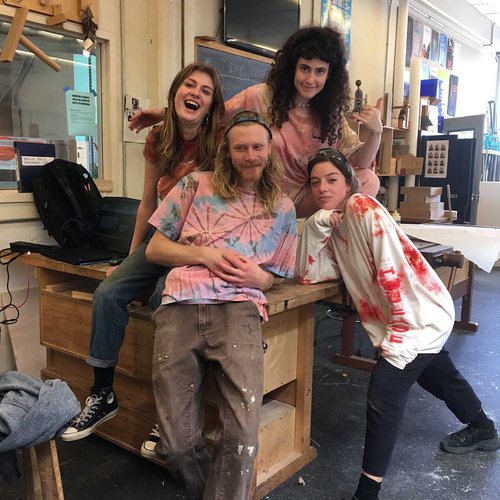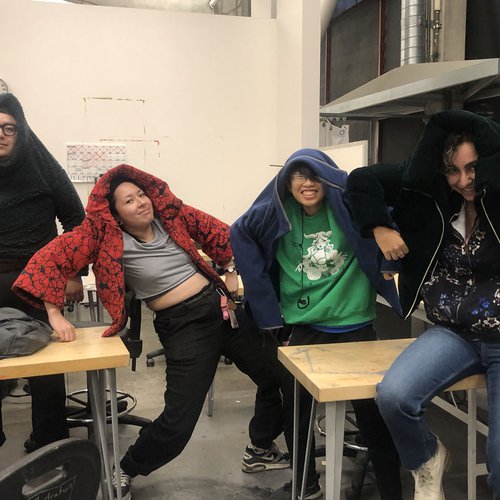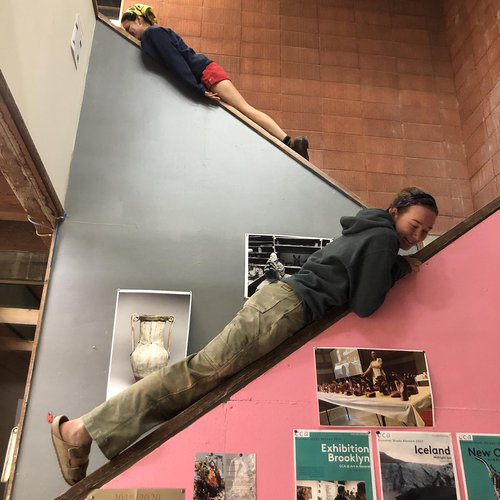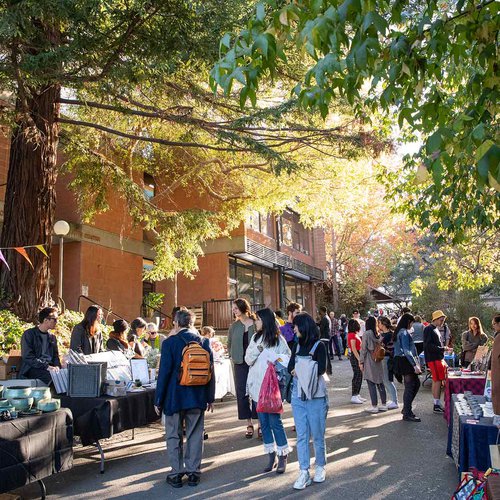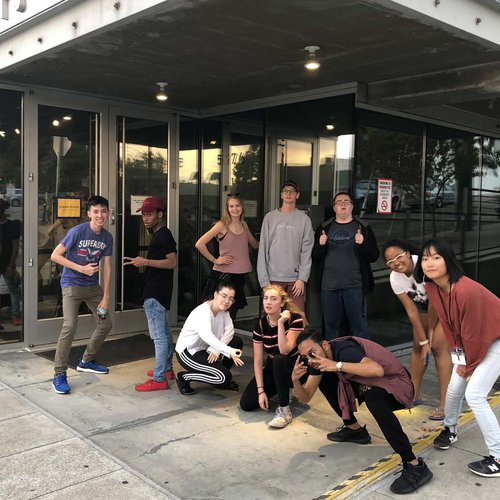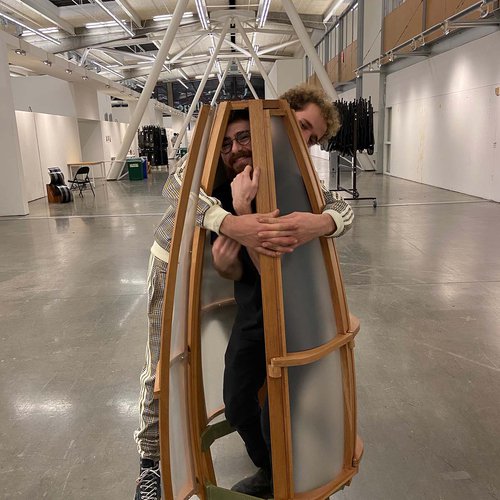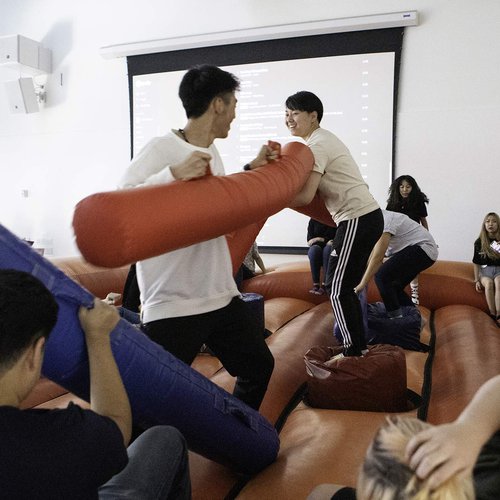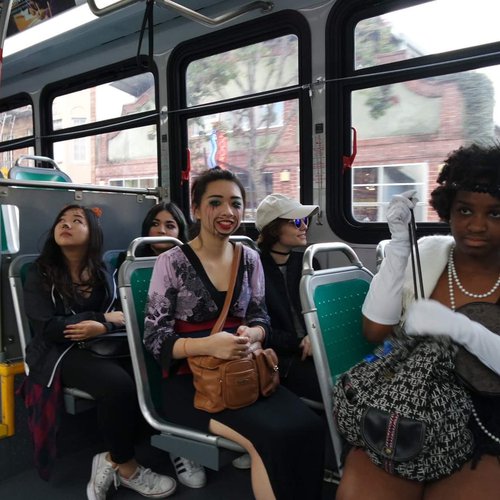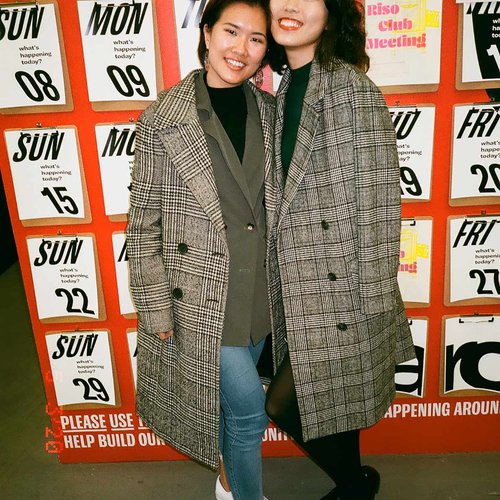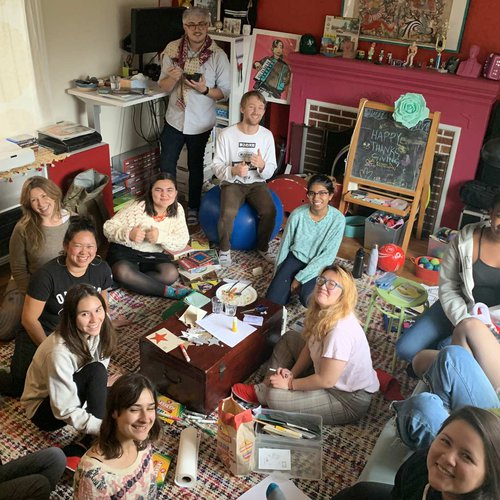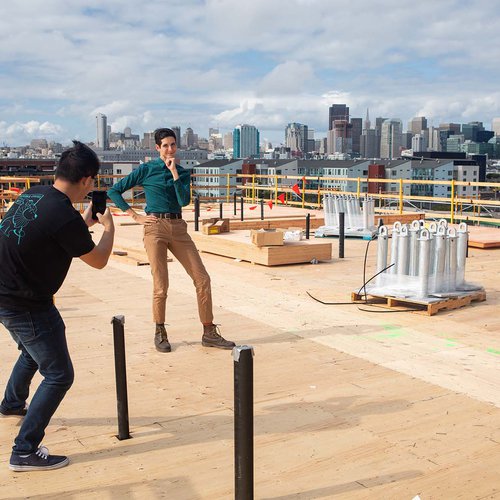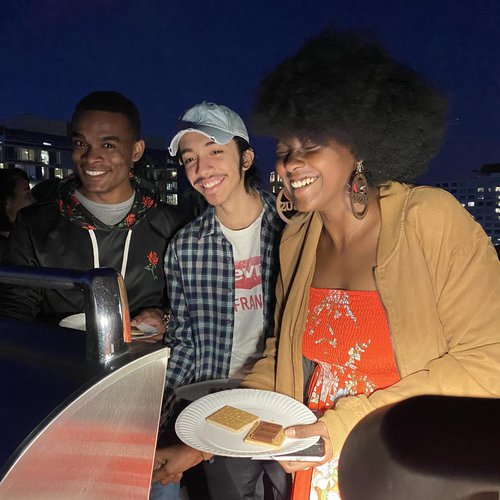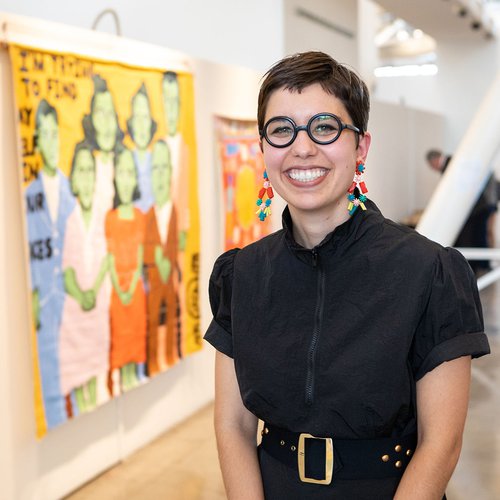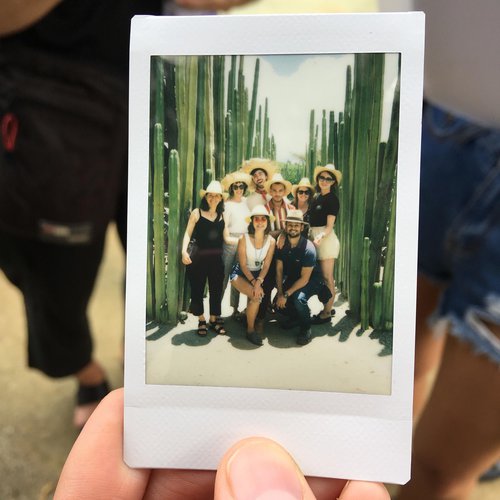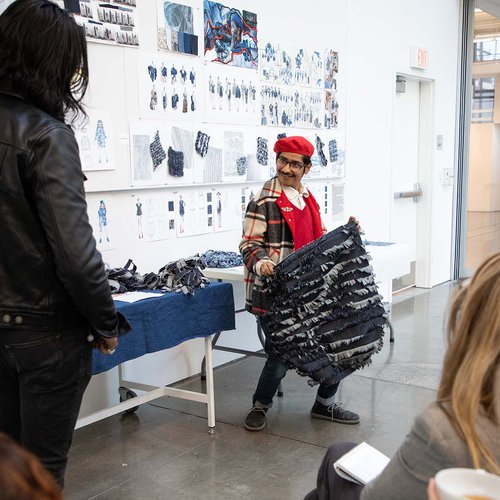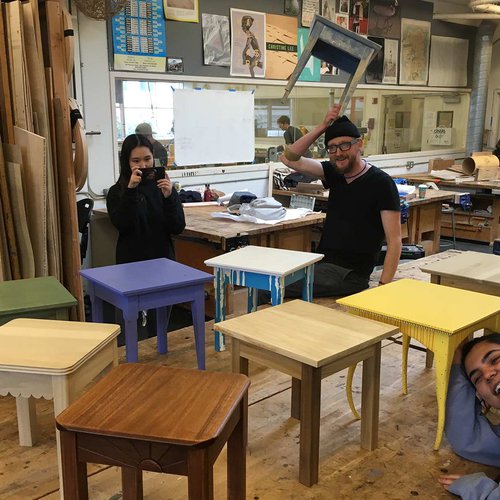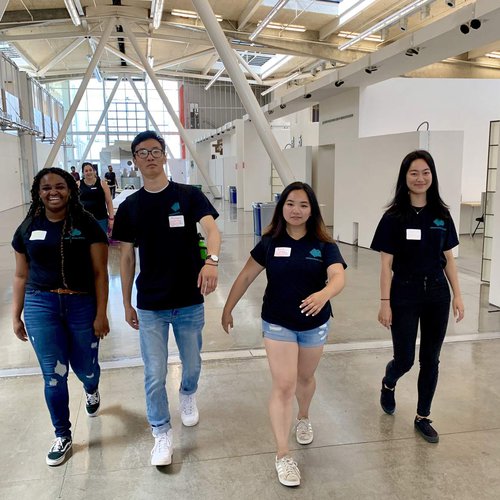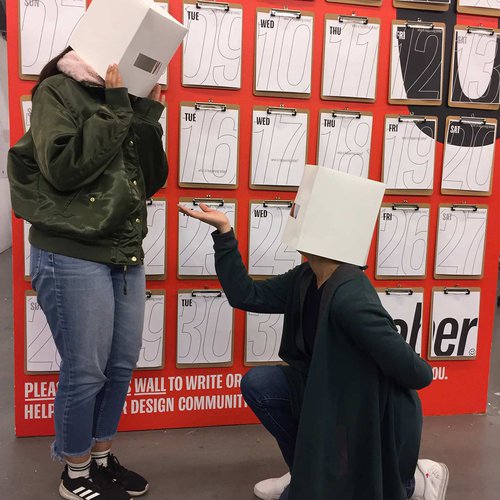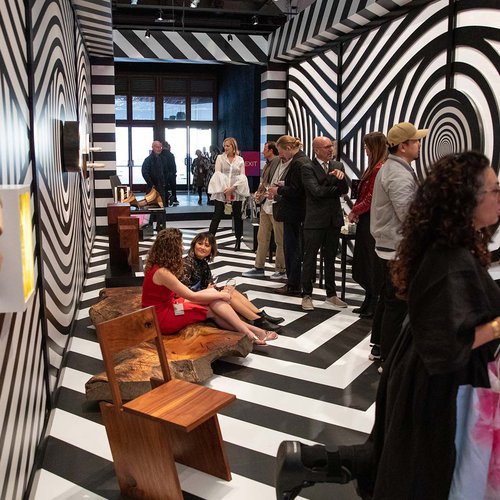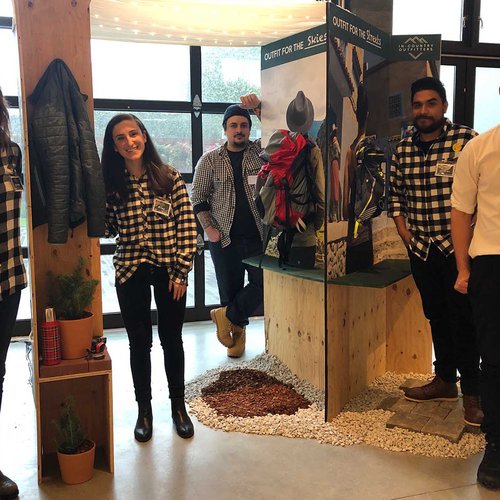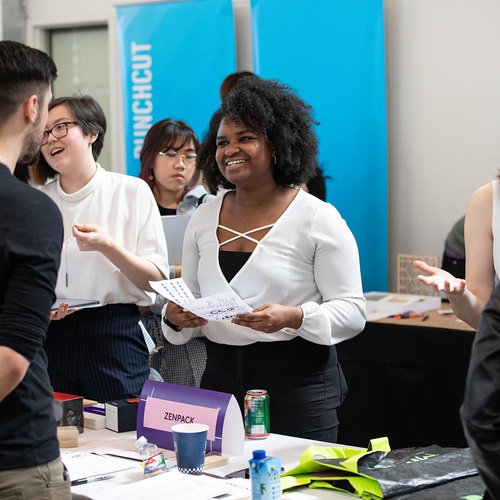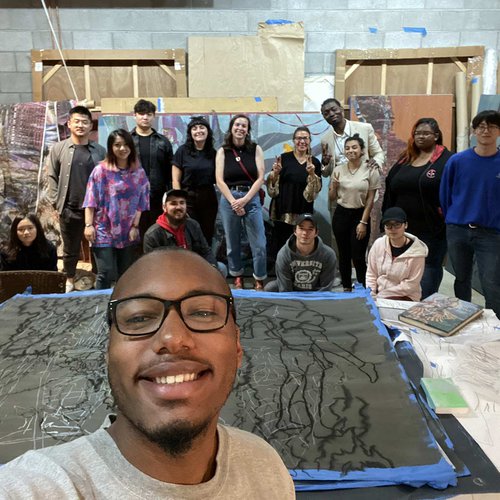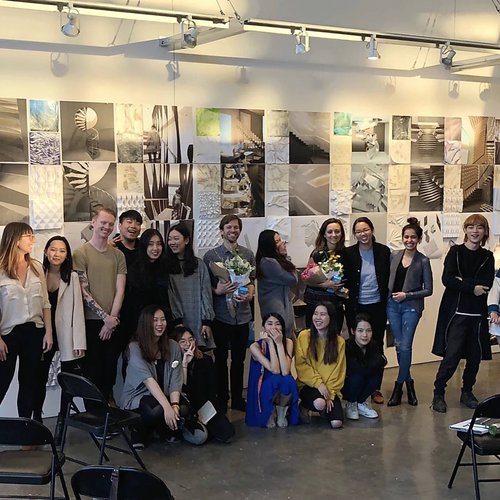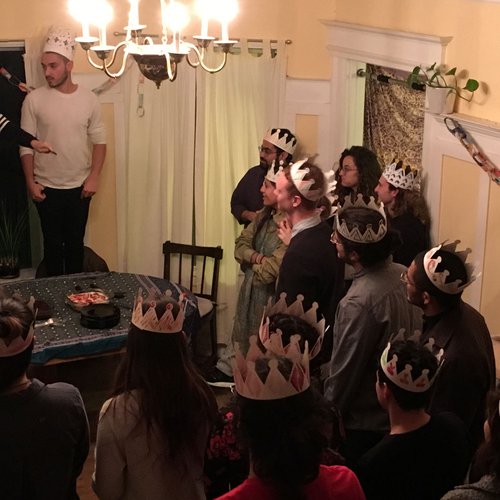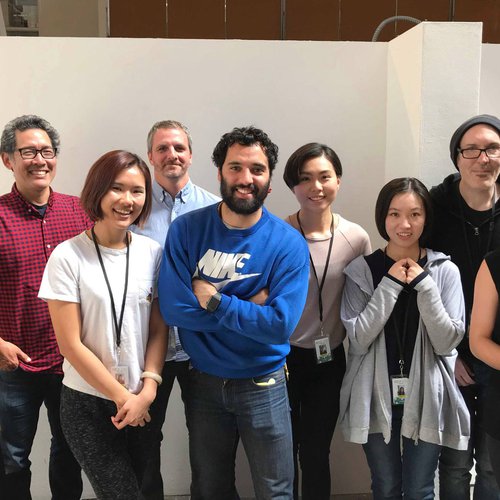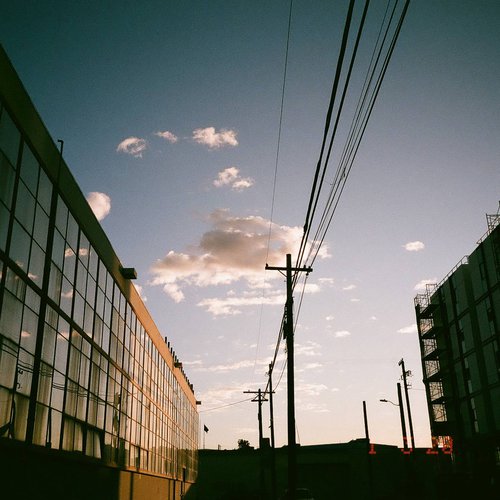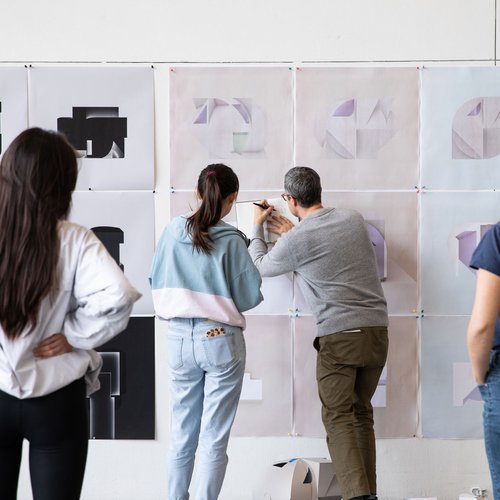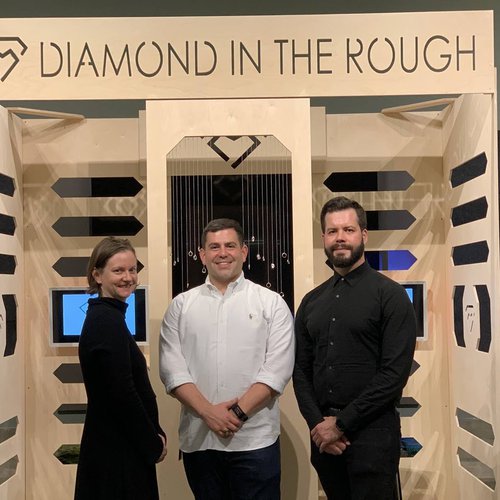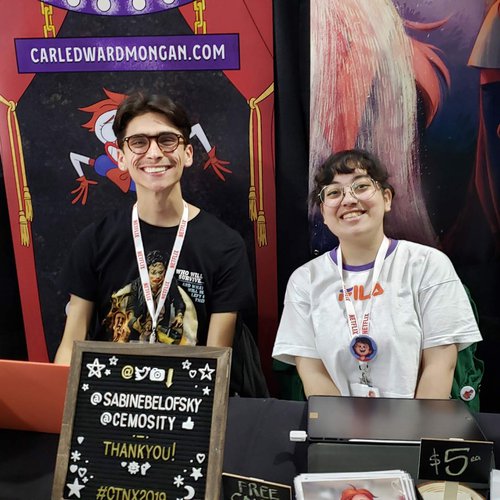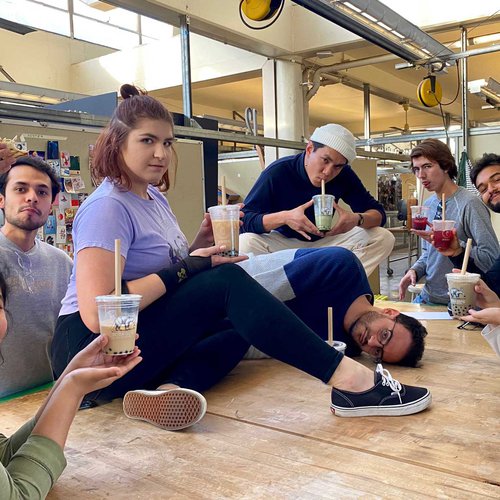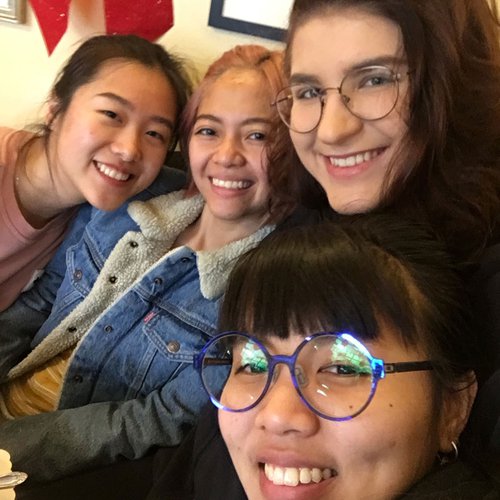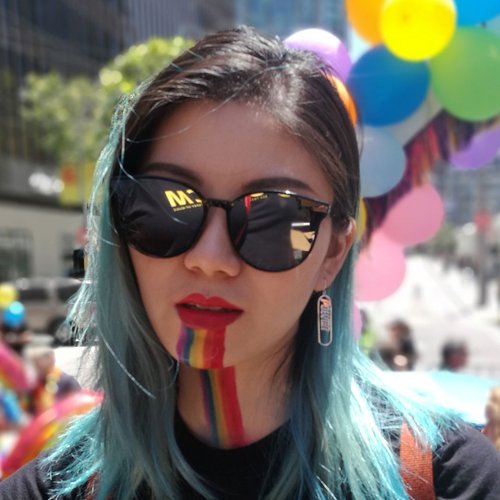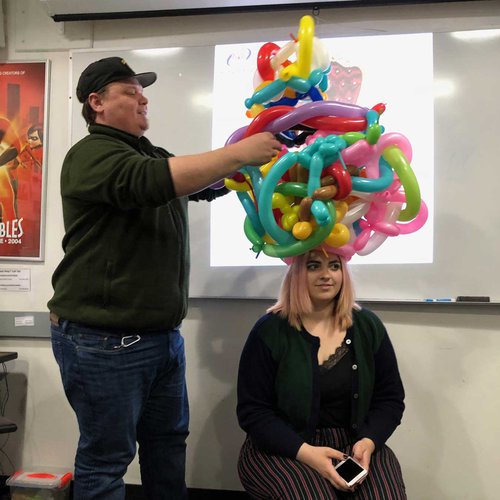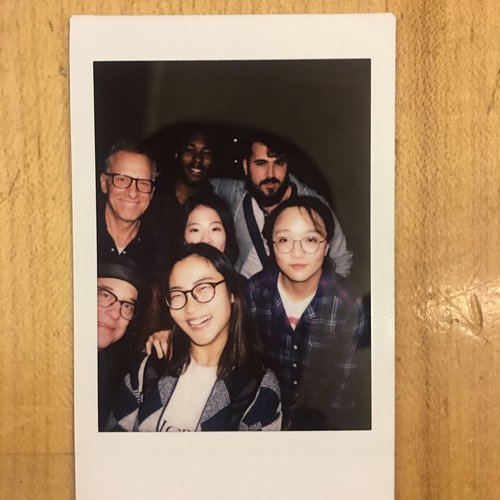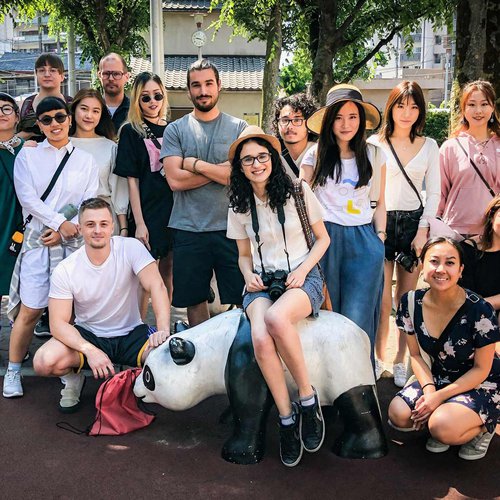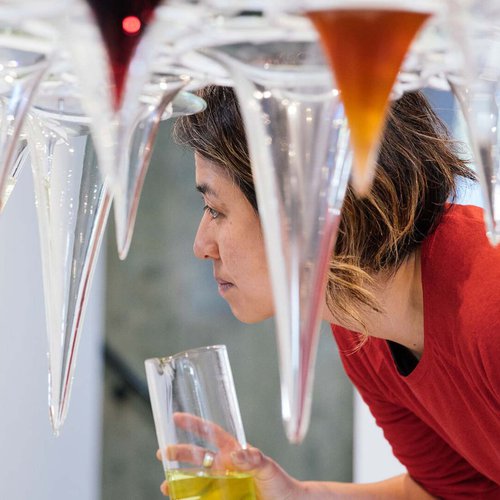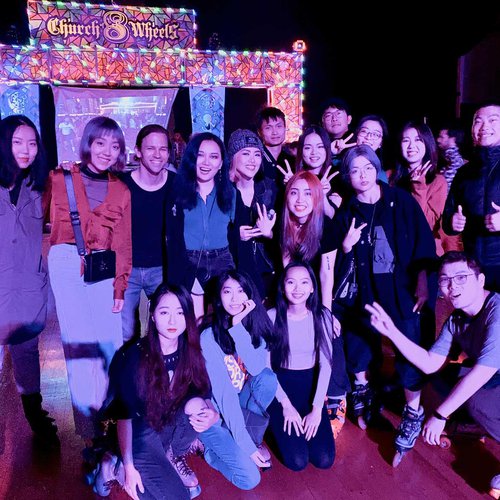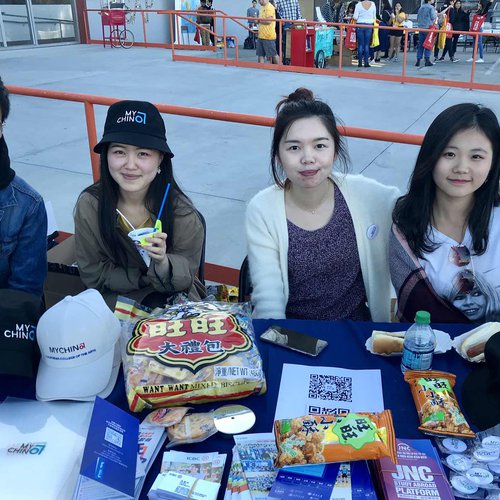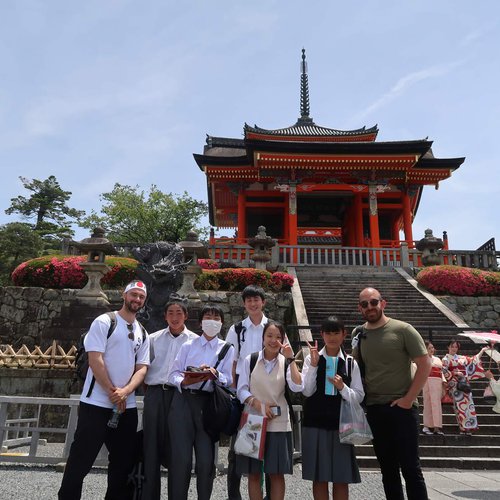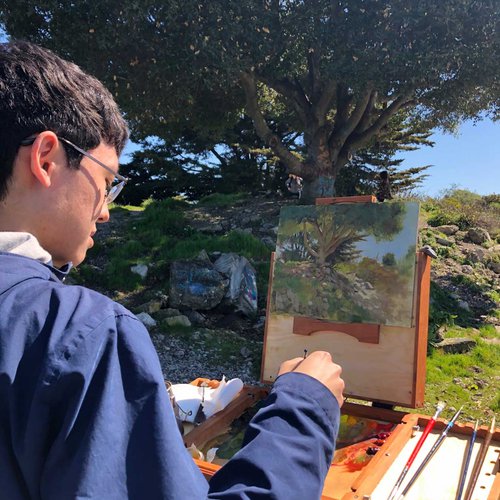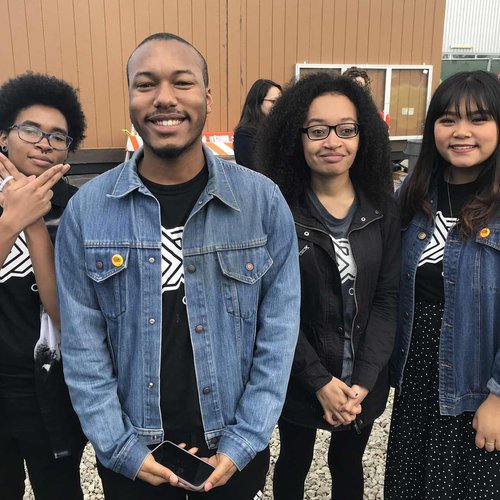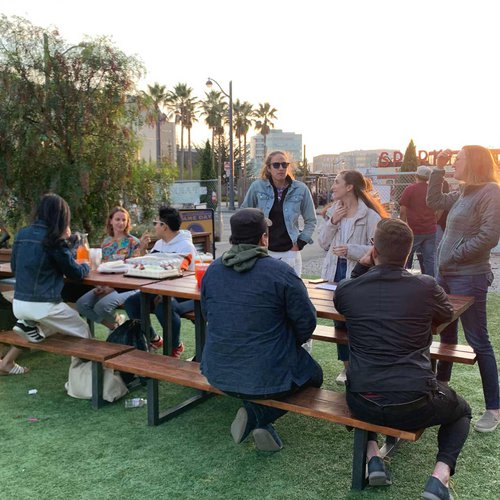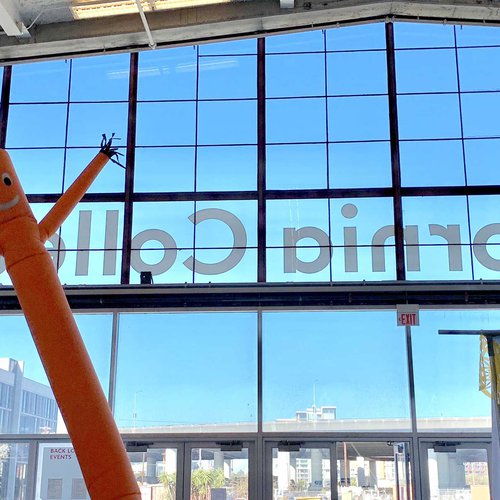 In light of the shelter-in-place orders to contain the spread of COVID–19, our traditional commencement exhibitions and events were reimagined for virtual presentation, interaction, and enjoyment. The showcase demonstrates an expansive range of work from across the college and represents our four core divisions: Architecture, Design, Fine Arts, and Humanities + Sciences.
Divisional Curator's Picks
A faculty curator from each division chose students to receive special recognition for their contributions to the Class of 2020 Showcase. These Curator's Picks demonstrate outstanding work in the discipline.
Virtual events and happenings
Experience some of our end-of-year events, modified for remote viewing, as well as new instances inspired by the circumstances.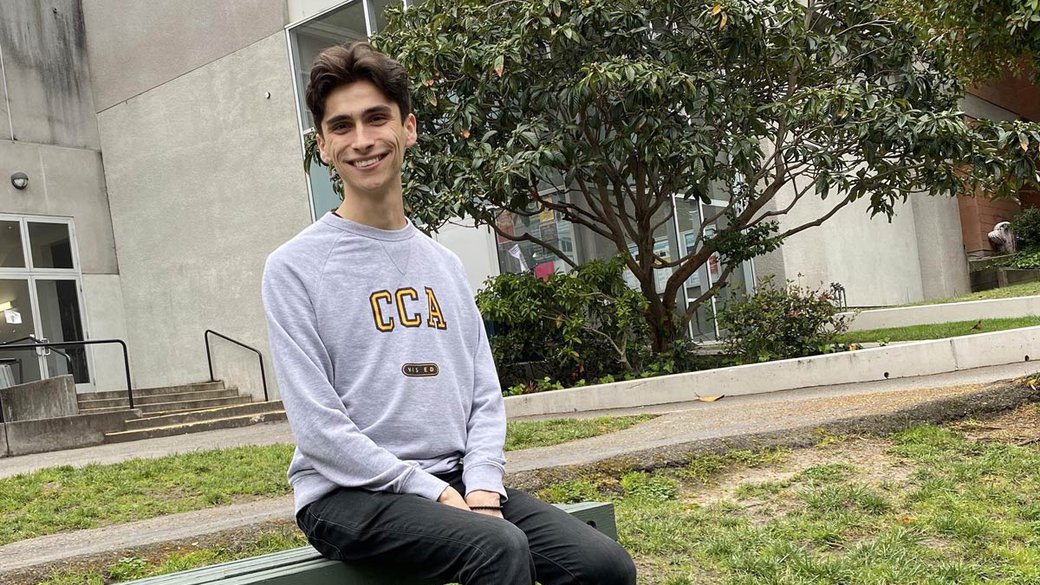 "We will not return to normal after this. And that's good. Don't just fill those cracks. Build on top of them. Remember why you started this journey in the first place. Acknowledge that there is humanity in the act of making. We use our varying perspectives and backgrounds to interpret that human experience. As artist-citizens, we use our collective creativity to build a better, more equitable world. Your work can solve a problem, or pose a new question. It's more important now than ever that you take care of your health—mentally, physically, emotionally, spiritually. Stop pulling all-nighters—you've graduated. Drink some tea, wash your face, draw an inchworm wearing a cowboy hat—do what you need to take care of yourself. And remember that you have a community of artists to turn to when that alumni life gets tough. … United in tradition, we now craft the future."
— Carl Edward Mongan (BFA Animation 2020), Undergraduate Student Speaker
Laksh Sanjay Agrawal
AlHakam Abdhullrhman AlAedh
Ann R Alano
Hana M Almilli
Valerie Alt
Omar Ansari
Graham Parker Ansell
Gustavo Alexis Araújo
Arian Gabriel Arcardo
Aaron Au
Batul Bahrainwala
Eric Bai
Destinee Bailey
Simin Bao
Mingda Bi
Zeke Bogusky
Robert Craig Bracelin
Kristiana Marie Britanik
Timothy Brumley
Mary Buhl
Jingyi Cai
Yuncheng Cai
Jiaqi Cao
Edgar Caswell
Kelley Chao
Jane (Yu Chen) Chen
Te-Yun Chen
Justus KC Cheng
Diane Jiyeon Cho
Stephanie Chou
Ya Hsin Chung
Madison Collins
Xavier Alain Daniel
Daisy Deng
Jeycy Diaz
Mohamed Michael Dirbas
Yaocheng Dong
Tri Minh Duong
Esther Grace Elia
Melanie Elaine Eng
Jack Frederick Fanburg
Nicole Felthaus
Tiger Feng
Kei Jiaqi Fu
Brian Vaughn Gagne
Vrinda Gangwal
Jinyong Gao
Pearce A. Gillespie
Andres Jesús Gimenez
Journey Giulietti
Louise Gomez
Jonathan Gonzalez
Nathanael Gonzalez
Daniela Maureen Granillo
Amadi Rose Greenstein
Yuze Gui
Elijah Haines
Olivia Louise Hale
Mary Rebecca Hammer
Qingju Han
Serena Harris
Ruisen He
Erin M Higgins
Audreen Kathryn Kamalulani Hiram
Yang Hong
Olivia Marie Houghton
Anchi Hsin
Xin Hu
Karthik Ilango
Marissa A Jackson
Mithila Jagtap
Yuqing Ji
Lu Jia
Shu Jiang
Wenjing Jin
Evelyn Jones
Changhyun Jun
Hojin Jung
Ghena N Kaddoura
Leen Khogeer
Samuel Wylie Kilpatrick
Eunha Kim
Alena Kiseleva
Matthew Kleinman
Eunhey Ko
Aadhya Krishna
Wen Hsin Kuo
Maha Mohammed Kurdi
Lloyd Kwak
Rina Lam
Vinny Le
Kaming Lee
Yeeun Lee
Ryan Legaspi
Miranda Jade Lew
Guangzheng Li
Yuchen Li
Yunzhe Li
Vanessa Lim
Jieru Lin
ChengCheng Liu
Liuchengxi Liu
Zixuan Liu
Benjamin George Lobley
Yue Lou
Jianhan Lu
Dionne Lugue
Jingyi Luo
Juefei Luo
Angela Lutz
Claudia Lutz
Yifei Ma
Mariana Madero
Levan Maghlakelidze
Yenne McClellan
Elizabeth McConaughy-Oliver
Darien McMillan
Maria Clara Mer?on Nev?a
Joe Mitchell
Emily Mobley
Michelle Catherine Montano
Aya Morishita
Daniella Nebel
Alice Niu
Anthony Roberto Oropeza-Sarto
Yoo Young Park
Justin M Pasion
Juan Ignacio Pazmi?o
Natalia Poehner Corazza
Tyler "Smalls" Poolos
Tanner K Relyea
Michael Watanabe Robins
Kyle Colin Ryan
Keehyun Ryu
Sara Samet
Stephanie Sasahara Silva
Sunny Satpathy
Elizabeth See
Ryan Evan Segal
Miguel Serme?o
Manasvi Shah
Xiya Shao
Charlie Jean Smith
Tatyana Stavrowsky
Leslie Micali Strathmann
Xu Sun
Zephyr Taurel
Audrey Carina Tjahjono
Megan Totah
Takira M Turrentine
Alexander Uranga
Charles Victor
Emily Villavicencio
Alice (Pin-Yu) Wang
Wenxiao Wang
Xinyu Wang
Eilidh Welsh
Ian Christian Wheelock
Tyler R. Wilkins II
Dana M Wisbar
Nathaniel Wisdom
Mitchell Wood
Bryan Wu
Xuezhi Wu
Zizheng "Icarus" Wu
Ruiquan Xu
Xin Xu
Hanqing Yan
Buwang Yang
Yueqi Yang
Chieh-yu Yeh
Cera Carmen Yeo
Elida Yessenia Zavala
Shuyue Zhang
Wanting Zhang
Xinwei Zhang
Yazhen Zhang
Yuling (Scarlett) Zhang
Zixuan Zhang
Yuhan Zhao
Yi Zhong
Yinfei Zhong
Yitian Zhou
Charles Chuan Zhu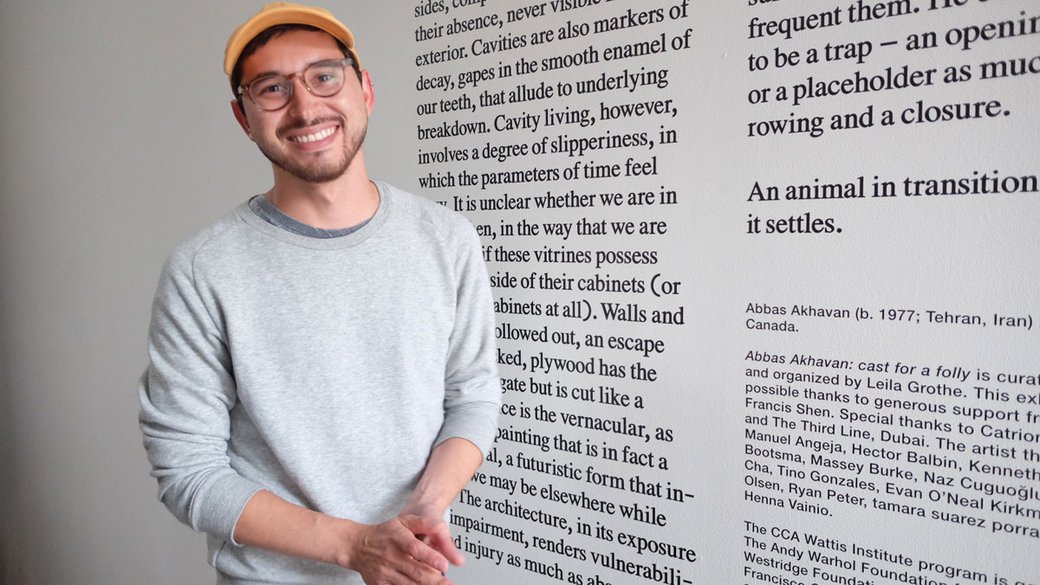 "The thing I have loved most about my graduate experience is getting to meet all the wonderful people that are now a part of my life, forever. The conversations with instructors and friends, the critiques, the vulnerability that we all share in our work—all of this has value beyond capital. As times are tough, I hope we can all continue to recognize the power in making work outside of this system. We must remember what we are inspired by; what stories we haven't told; and how we can recognize the past, present, and future through our individual voices. These are the things that we excel at, and as we adapt to this changing environment, our roles as artists will change and we cannot forget about the amazing things we have to share with one another."
— Santino Gonzales (MFA Fine Arts 2020), Graduate Student Speaker
Brian Abellera
Varun Agarwal
Jiries Saleh Alali
Francesca Pauline Ramos Alfajora
Vianka Andrea Aloras
Sunny Babbar
Rajat Bagga
Yang Bai
Fiona Ball
Amanda Bao
Xiuyuan Bao
Sierra Barnes
Ridhi Brahmwar
Kelsey Louise Byrd
Frances Castillo
Serena Si-Wai Chan
Hoi Chang
Amrita Chatterji
Jingwen Chen
Ricky Cheung
Alex Combs
Arleene Correa Valencia
Teesta Das
Himani Deshpande
Lingyin Du
Samia Fakih
Sicheng Fu
Jacob Gould
Jessica Grinaker
Yumeng Guo
Ning Han
Morgan James Hopper
Becca Imrich
Liliana Ishida
Lara Kabkab
Qianwen Li
Yuxuan Li
Jingbo Liang
Maren Melina Linn
Jamie Liu
Anthony M Martinez
Gabe Martinez
Holly Joanne McKenna
Alison Medlyn
Shuchita Mishra
Justin Nagle
Mahtab Namakian
Riley Anne Newland
Sean Taro Nishi
Breena Angelica Nu?ez
Courtney I. Odell
Yomna Osman
Andrew James Paden
Chorock (Green) Park
Harsh Patel
Ronak Patel
Jaymerson Rakim Payton
Kameron Peck
Kurt Pelzer
Kainoa Philpotts
Shweta Rajendra Pingale
William A. Pratt
Yang Qian
Rabab Raes Kazem
Maxi Rodriguez
Nicky Rodriguez
Alissa Rubin
Amman Sabet
Erin Rose Schnair
Preksha Shukla
Eric Soifer
Samuel Soto-Saines
Haley Spaeth
Sean Timm
Yuchen Tong
Michael Torchia
Julie Ann Turner
Priyanka Tyagi
Aparna Marcelin Valan
Orly Vermes
Mengxi Wan
Caizhi Wang
Nicole Wang
Yan Wang
Mary A. Wilder
Jingyi Wu
Carina Yu
Xi Zhao
Yao Zhou