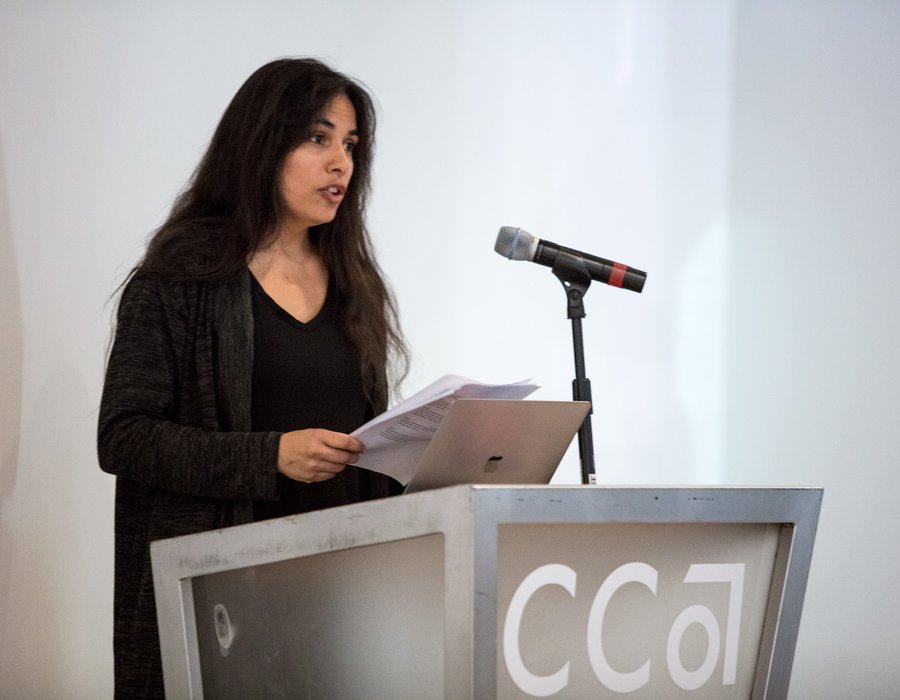 MA

Visual + Critical Studies
Think and write critically about the arts to illuminate the interplay between social and visual systems.
Investigate visual culture across a range of fields
Our two-year Visual and Critical Studies graduate program trains artists, critics, and scholars to write professionally about today's intricate visual landscape. Our rigorous curriculum emphasizes interdisciplinary and cross-cultural study, historical grounding, social and political analysis, and the craft of critical writing. You'll learn to investigate a broad range of media and present criticism in straightforward language, so art theory can be accessible to everyone.
Study in the culturally diverse Bay Area
The San Francisco Bay Area is a hub for emerging artists, entrepreneurs, innovators, and social activists. We draw inspiration from the area's intellectual and creative activity as we explore and develop crucial skills in visual analysis. You'll also benefit from studying in an art school environment, where you can easily exchange ideas with architects, curatorial practitioners, designers, fine artists, and writers.
Student work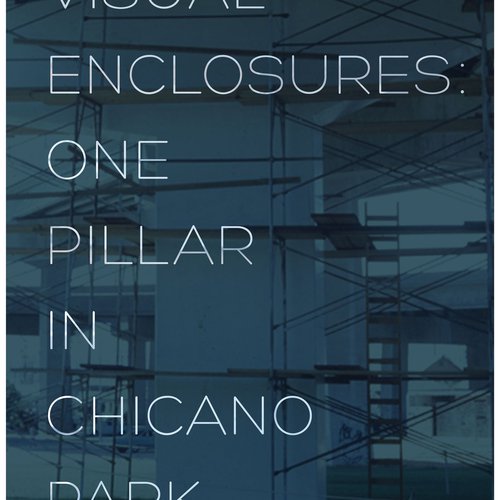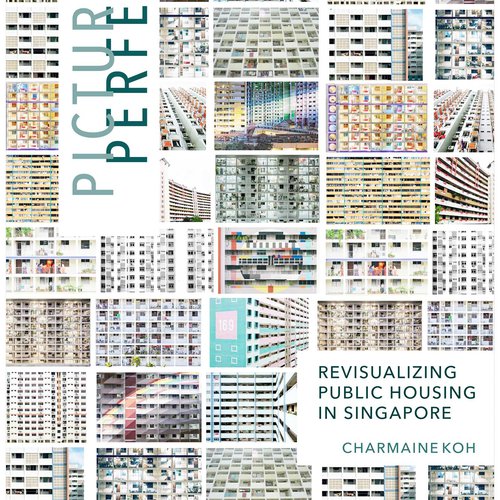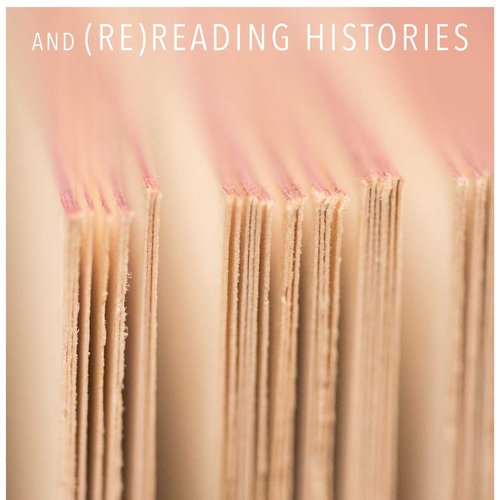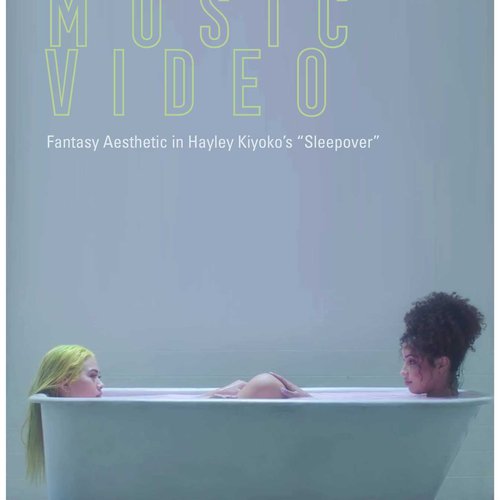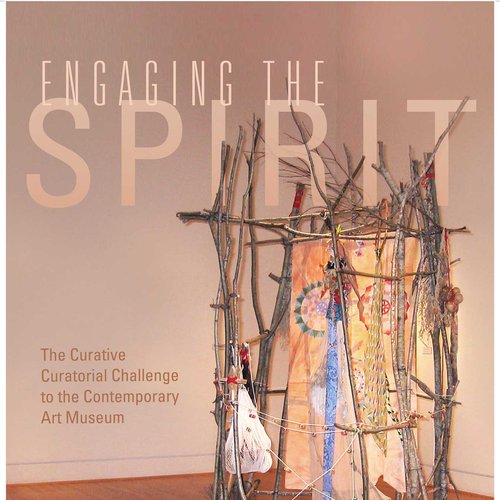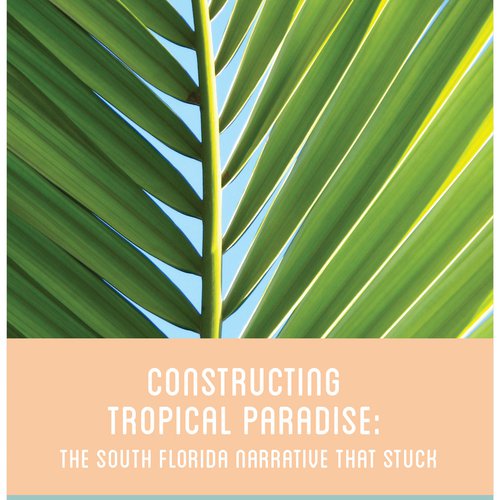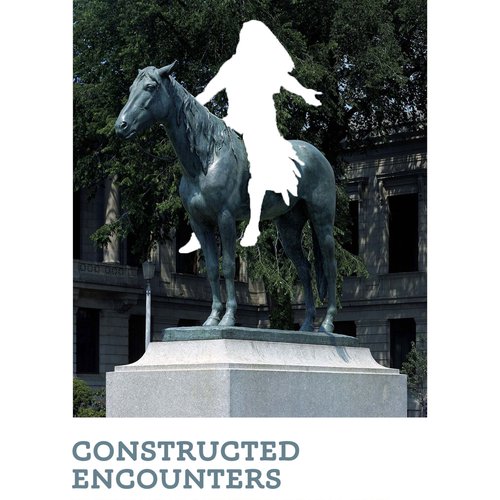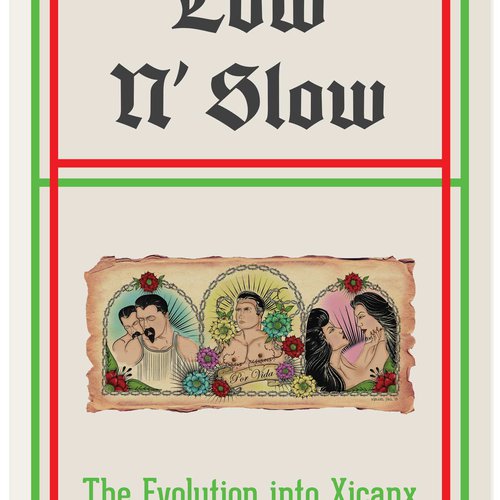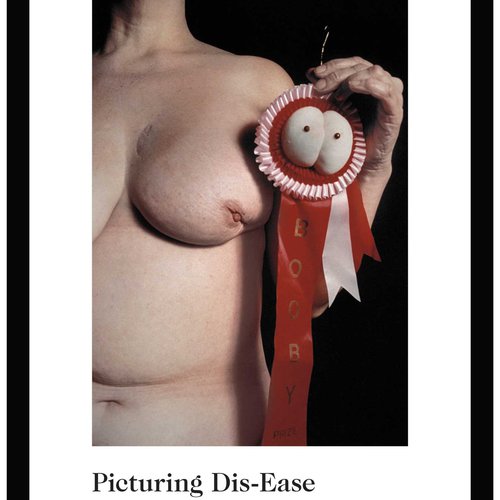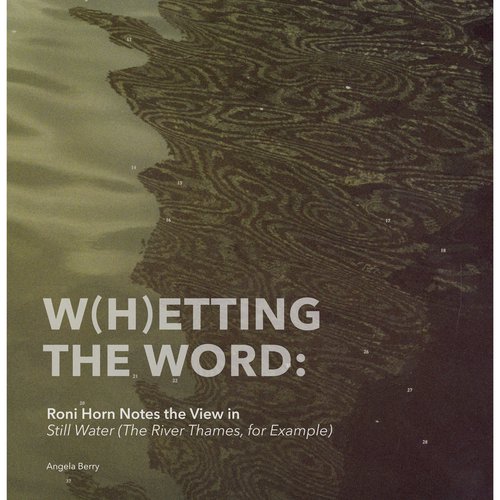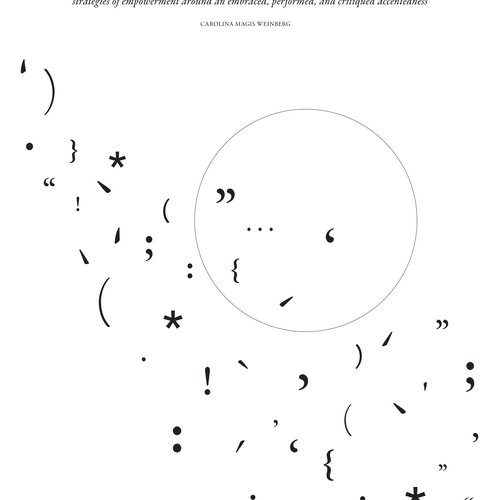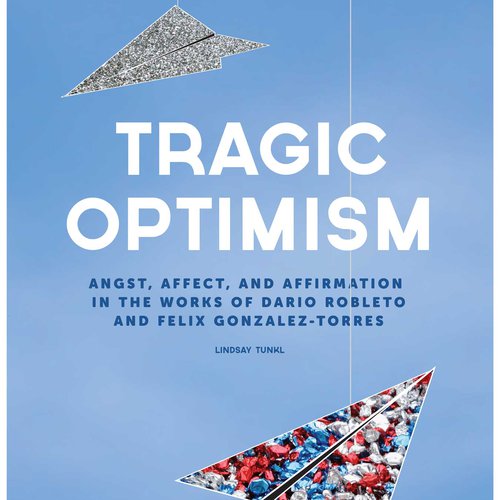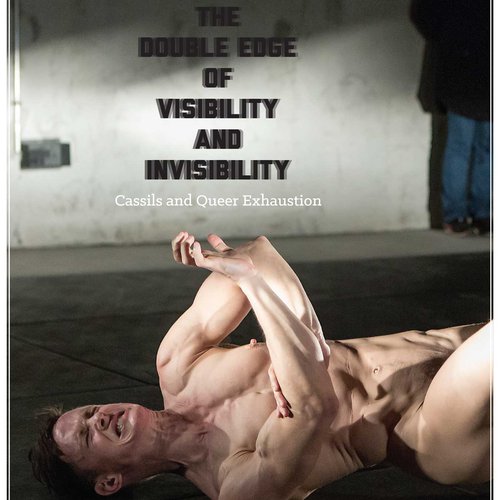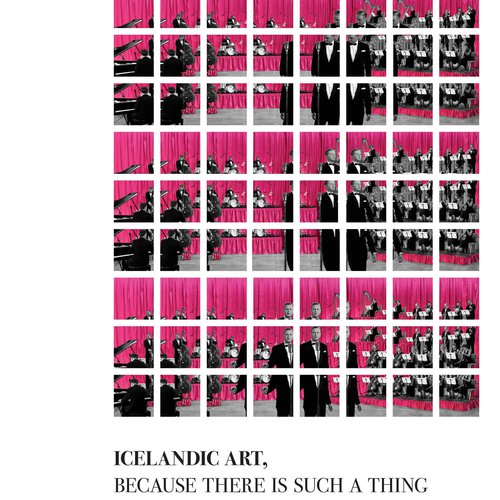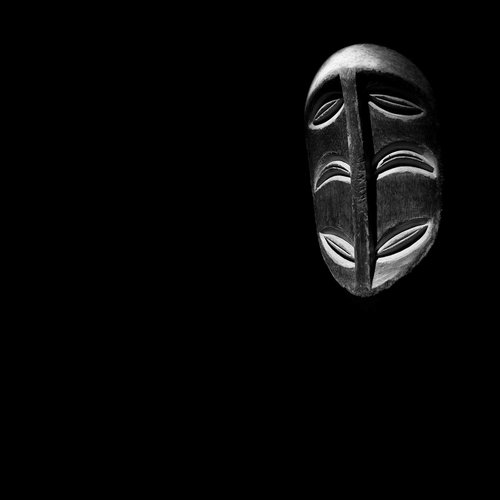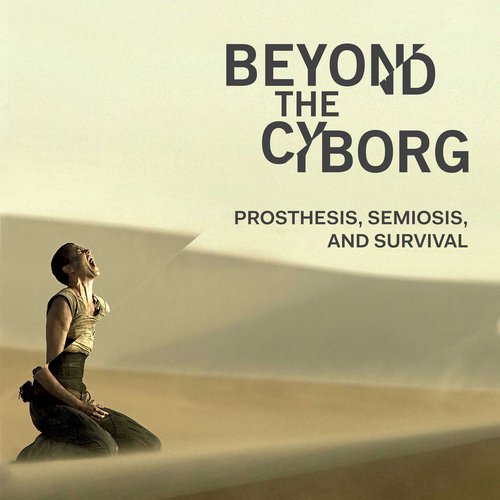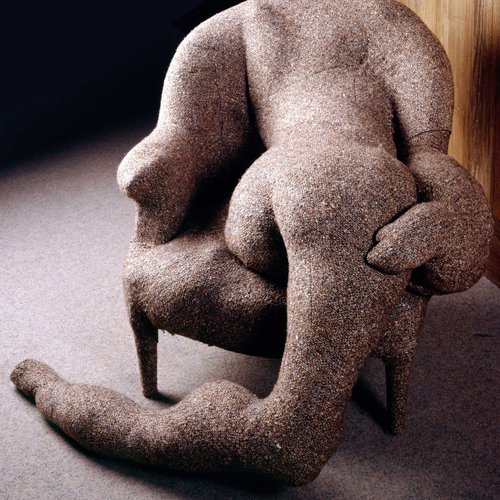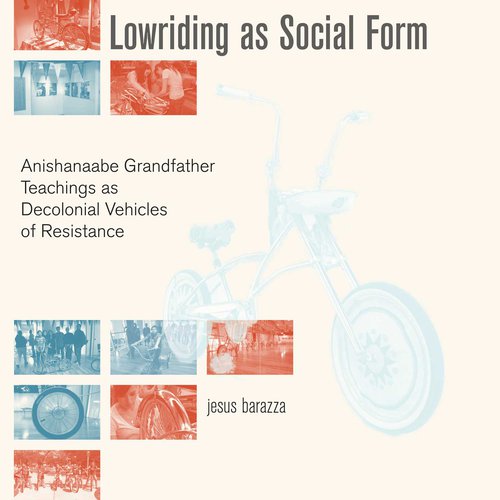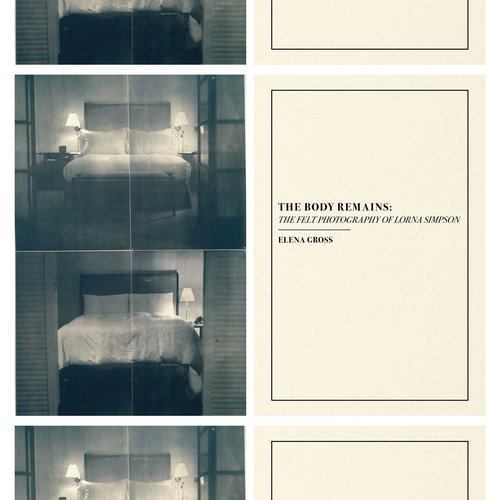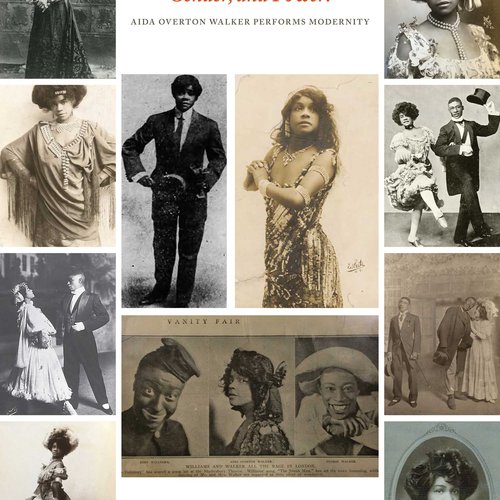 Compared to similar MA programs at other schools, Visual and Critical Studies at CCA offers a unique practice-driven curriculum that supports our commitment to social justice, interdisciplinary collaboration, and hands-on professional experience. Core courses, electives, and workshops help you build critical skills in four interrelated areas:
Attentive visual analysis
Critical thinking
Eloquent, persuasive writing
Visually enhanced public speaking
We're also one of the few programs to offer three distinct dual-degree options in curatorial practice, fine arts, or writing. The skills students build during a dual degree give them a competitive edge, enabling them to discuss and write about creative work more powerfully.
Broaden your artistic and professional networks
Graduate students sharpen their critical thinking and presentation skills by learning from the brightest minds in the field. We have two unique programs that foster open dialogue:
The VCS Forum, which convenes throughout the semester, gives students the opportunity to engage with leaders across a range of creative and scholarly fields, including visual studies, literary criticism, cultural studies, film, curatorial practice, and design.
Queer Conversations in Culture and the Arts, an ongoing collaboration between our program, the Queer Cultural Center, and UC Berkeley's College of Environmental Design, brings locally and nationally renowned figures to campus for a series of conversations around LGBTQI topics.
Produce content for Art Practical
The Visual and Critical Studies program partners with Art Practical, an arts publishing and media organization, to explore how contemporary art journals create and shape their audiences. Our Publishing as Practice course, led by interdisciplinary writer Frances Richard, teaches you how to assess art criticism and think expansively about where this practice can "live," such as graphic novels, poetry, and zines.
As you examine how art writing can, and should, make dynamic shifts when new artistic practices emerge, you'll also hone the many practical aspects of a writing profession:
Conduct artist interviews and studio visits
Craft story pitches and style guides
Create clip packs
Cultivate an audience
Edit critical writing
You'll have the opportunity to publish a piece of writing in Art Practical's online journal, which features interviews, reviews, columns on emerging artists, and more.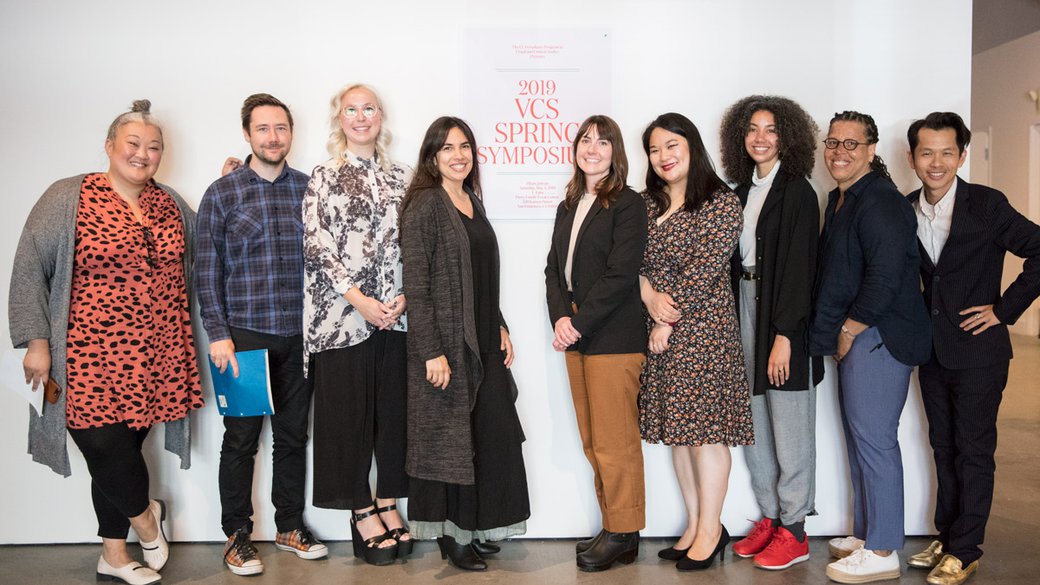 Write and present your thesis
In addition to taking part in public talks and symposia and contributing to Art Practical, you'll research a topic of your choosing for your final thesis and presentation. Work closely with faculty on an 8,000-word thesis, a 10-minute presentation for the program's annual Spring Symposium, and a short essay that can serve as a suitable writing sample when you're applying for artist residencies, PhD programs, jobs and other professional opportunities.
Our distinguished faculty are scholars in the fields of anthropology, cultural studies, philosophy, gender studies, and literature, as well as the histories of art, popular media, and design. Like our graduate students, faculty come from diverse cultural backgrounds and are committed to exploring innovative forms and arenas of critical expression.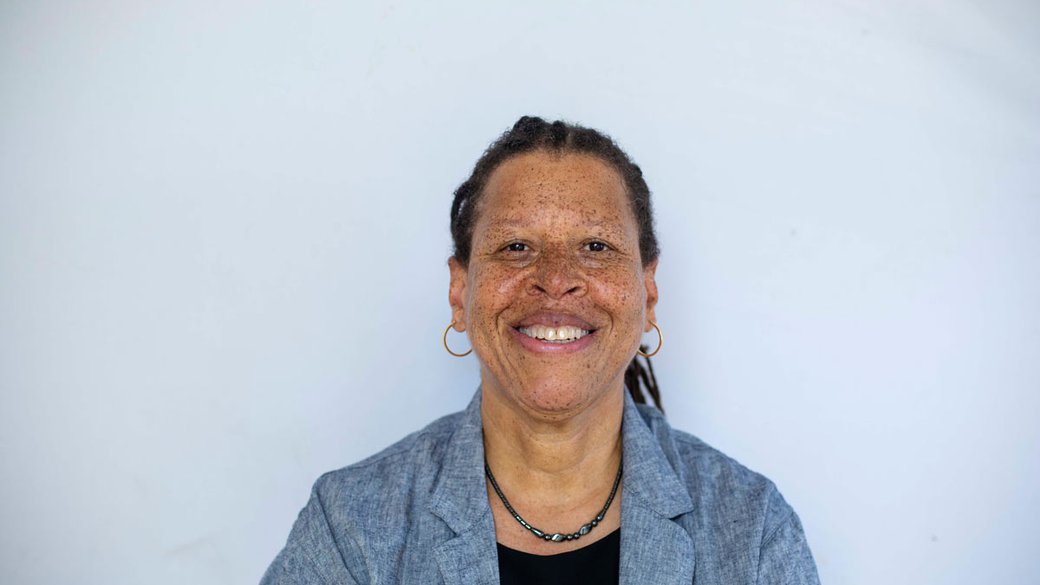 Chair Jacqueline Francis is a PhD, scholar, historian, and writer. She teaches U.S. art history and researches critical questions about minority identities and identifications in visual culture. Widely published, she is the author of Making Race: Modernism and "Racial Art" in America and the co-editor of Romare Bearden: American Modernist. Dr. Francis has delivered lectures at many esteemed universities around the world, including King's College London; Harvard University; Yale University; Okayama University, Japan; and Université Paul-Valéry, Montpellier III.
The Visual and Critical Studies core courses provide you with scholarly methodologies and critical theories while nurturing your research and writing skills. We also offer select electives that let you tailor coursework to best reflect your areas of interest.
Visual and Critical Studies graduates excel in a wide range of visual professions. They are cultural journalists, critics, editors, curators, community activists, and educators, and they hold various positions at museums, galleries, and alternative art spaces. Many continue their studies at the PhD level in anthropology, art history, cultural studies, performance studies, and visual studies.
Potential career paths
Educator (university, college, or art school)
Arts administrator
Gallery director
Art writer/critic/journalist
Interdisciplinary artist
Publisher
Curator
Grant writer
Editor
Technical writer
Design executive
Marketing professional
Our two-year program is designated for those with a bachelor's degree in art history, fine art, or a related humanities and sciences field. Most of our applicants are ambitious writers who want to strengthen their research, writing, and presentation skills.
Placement in our program is largely based on the strength of portfolio work and transcripts. After you submit all materials, you'll be contacted for an online or on-campus interview with the Visual and Critical Studies admissions committee.
Application fundamentals
You'll need to submit three components that are common to all CCA graduate applications:
Resume/curriculum vitae
Two recommendation letters from individuals who can speak to your scholastic achievements and communication skills, as well as indicate your potential for success in graduate school. We recommend asking former professors, internship supervisors, and others who are familiar with your intellectual abilities to write your recommendation letters.
Unofficial college transcripts
Additionally, you'll submit a portfolio and personal essay that are tailored to your specific master's program.
Portfolio requirements
Your portfolio must include two writing samples that demonstrate your interest in the field of visual and critical studies and your potential to develop as a researcher, writer, and critical thinker.
Each sample, in PDF format, should be a maximum of 5,000 words. Once your writing portfolio has been submitted via SlideRoom, no further changes can be made.
Personal essay requirements
In a personal essay of 500 to 1,000 words, clearly state how the program fits into your writing and career goals and why you want to explore visual and critical studies at the master's level. While personal statements can vary, it's generally good to focus on what influences your writing about visual culture, including particular theories and texts.
Like the portfolio submission, your personal essay must be in PDF format.
Contact our program chair with questions