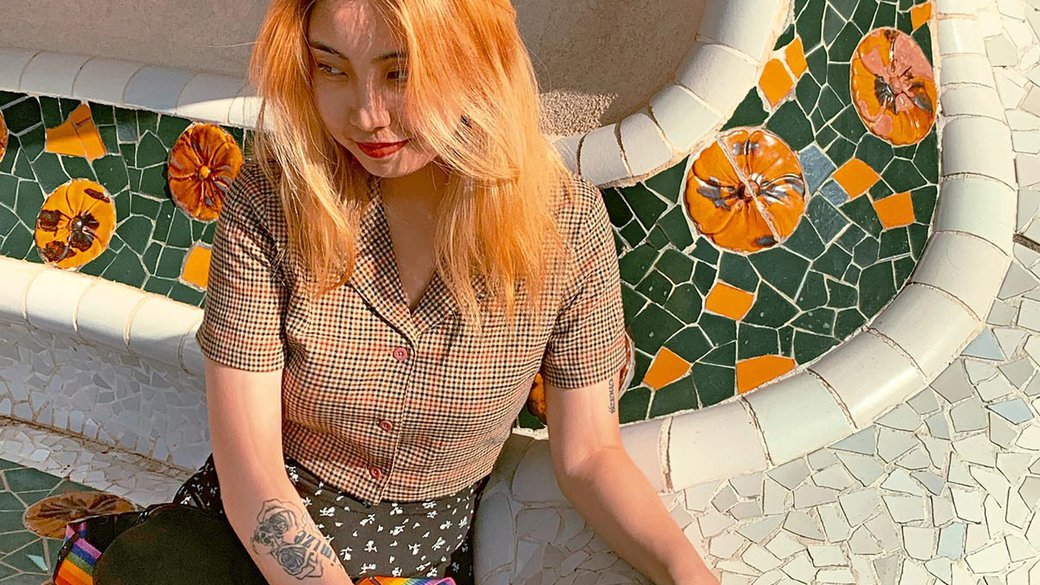 Among the many projects Scarlett Zhang (BFA Interior Design 2019) worked on while an undergraduate Interior Design student at CCA, Exhale Sanctuary may be her most powerful.
Conceived for an advanced studio course, Exhale Sanctuary proposes a building at the U.S.-Mexico border designed to be a place of meditative refuge for migrants. Its responsive interior would enhance the emotional feeling happening within the sanctuary.
CCA's Hubbell Street Galleries presented Exhale Sanctuary in two separate exhibitions about identity, borders, and boundaries, and faculty awarded Zhang the 2019 Second/Third Year Design Studio Book Award and a Curator's Pick in our 2020 Showcase. Her work has also been recognized in prestigious national and international competitions—including the International Interior Design Association's 2020 Student Design Competition and the American Society of Interior Designers' 2019 Student Portfolio Competition.
For our latest Q+A, Zhang shares what brought her to San Francisco and how her interior design practice continues to take shape after graduation.
This conversation was conducted via email in July 2020.
Why did you choose CCA?
I was always very attracted to the idea of the West Coast: A place that advocates for liberty and individualism, brings open-minded people, and has agreeable weather. Besides that, CCA has one of the top interior design programs on the West Coast. I love CCA's unique and condensed campus remodeled from a historical bus garage, so I felt I would definitely enjoy that freeing art-and-design atmosphere and the tight-knit community.
"Studying interior design at CCA in San Francisco allowed me more chances to explore both the fascinating spatial possibilities and myself as a designer..."
(BFA Interior Design 2019)
How did studying in San Francisco further your pursuits in interior design?
I met so many amazing people in San Francisco, whether in the professional world or at school. They always push me further to be more creative and show my voice bravely. I believe that studying interior design at CCA in San Francisco allowed me more chances to explore both the fascinating spatial possibilities and myself as a designer without feeling rushed into following the standard aesthetic of the business world.
Studying in San Francisco also brought numerous design competition opportunities, networking events, design workshops, and exhibitions. Getting myself involved, connected, and recognized has helped me transition smoothly into the professional world.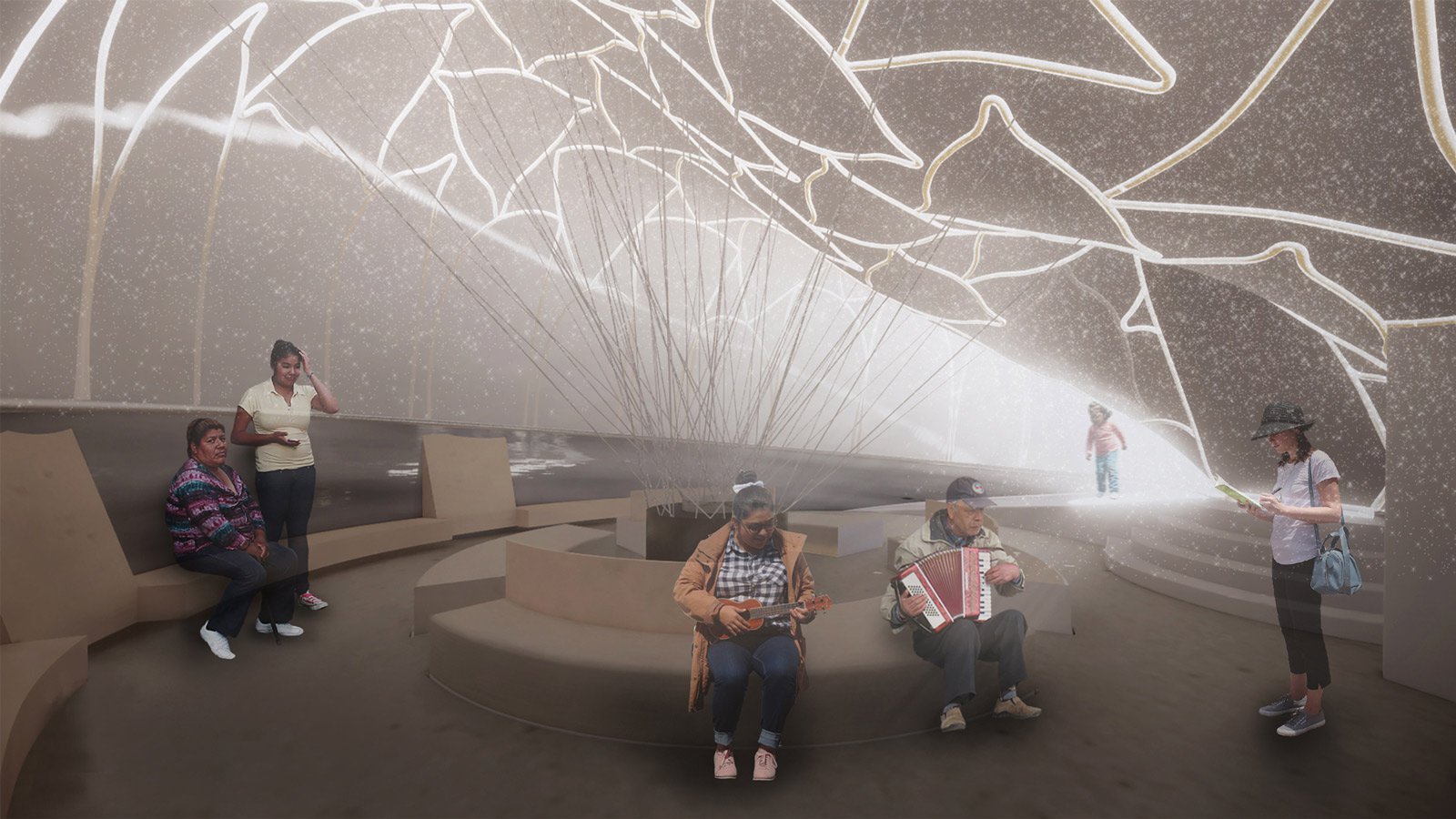 What's integral to your work as an interior designer?
A compelling story, strategy behind the design, and vitality (emotional connection) of the work.
What are your top tips for staying active in your creative practice?
Stay humble: Learn from the great people around you.
Enjoy the messy process.
Don't limit yourself. You can practice your creativity in every single way.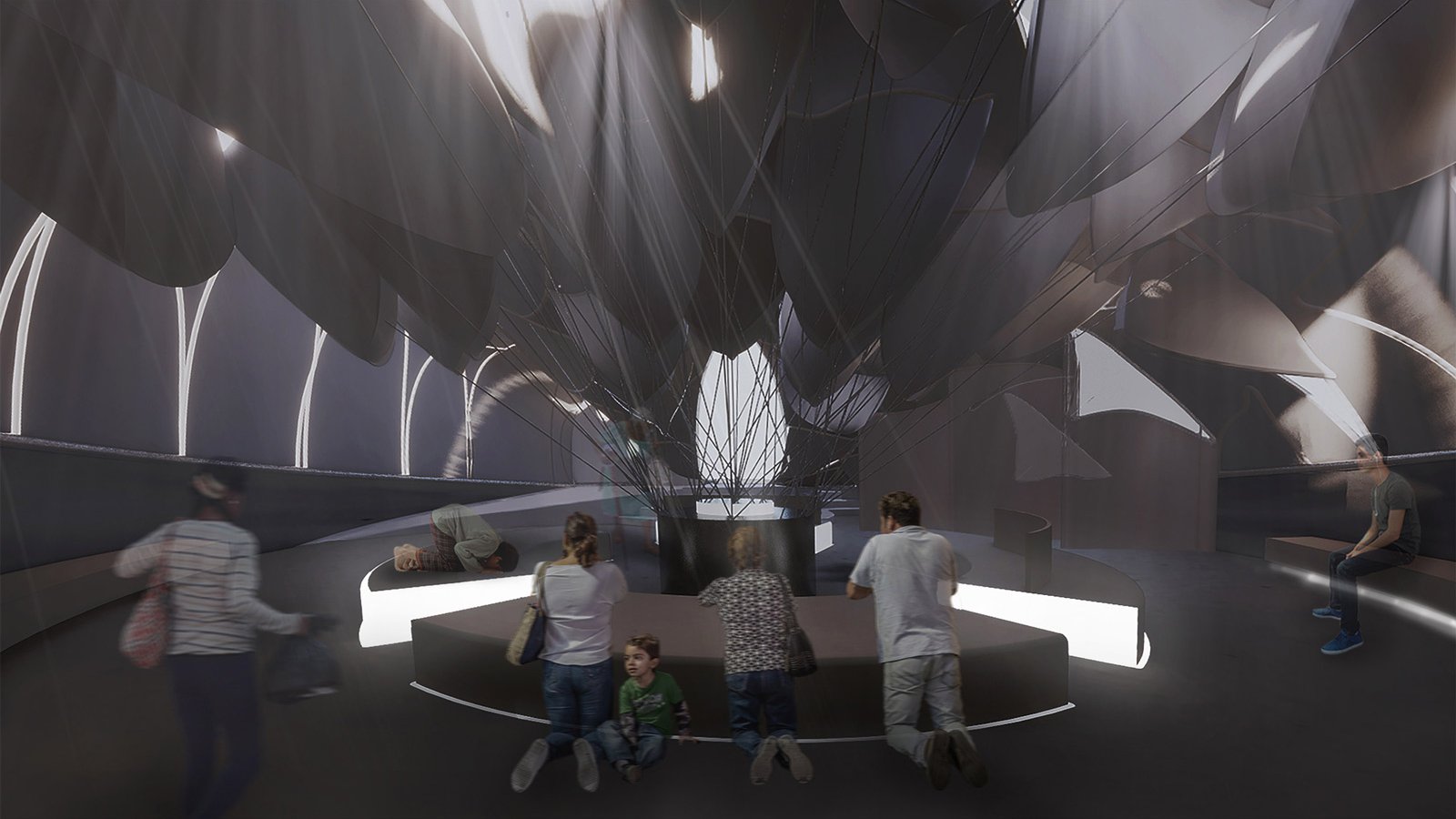 Describe the space design in your project Exhale Sanctuary.
The Exhale Sanctuary is a prayer space at the U.S.-Mexico border where migrants seeking asylum can go to pray and meditate. The architecture is a calling to provide spiritual and emotional support for people who are in a desperate plight. The majority of the migrants were families or children traveling alone. The overall purpose of encouraging people to interact with space, trying to reduce their mental burden, and bringing them together facilitates my design for the interior that changes from light to dark, active to quiet, and spacious to packed, according to the number of people using the prayer seating. Ultimately, it created a gathering space to bring migrants together, which will allow them to meet new people with similar stories and gently keep each other accompanied. The Exhale Sanctuary is a safe space of refuge. It not only serves as a physical place of shelter but also brings back dignity and peacefulness.